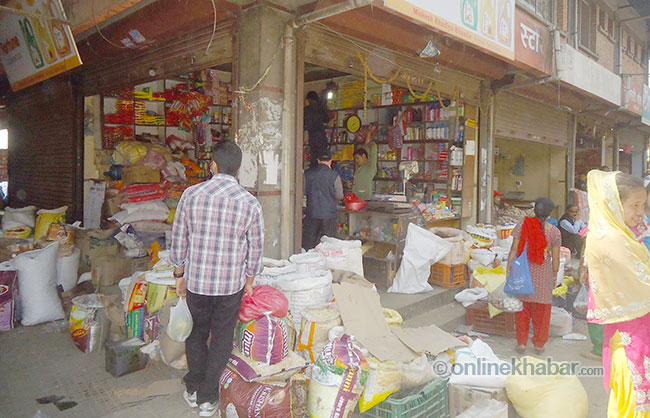 Kathmandu, August 15
The Prachanda-led government is conducting what it calls a 'special monitoring' of markets from Tuesday in view of an unprecedented rise in market prices and adulternation of foodstuffs.
The Ministry of Supplies, which is spearheading the campaign, will mainly focus on essentials like foodstuffs, subjecting dealers and retailers to monitoring. On Sunday, Minister for Supplies Dipak Bohora had discussions with industrialists and traders about the upcoming monitoring. Industrialists had asked the government to put the monitoring on hold and take stock of their stocks, to no avail. Minister Bohora has told the Department of Supplies Management and Consumer Welfare Protection to start market monitoring at the earliest.
Gokul Dhital, director-general, Department of Supplies, said they will start monitoring from Tuesday, after completing technical preparations on Monday.
He said: We will focus mainly on black marketing, sale and distribution of inedible food items, unprecedented inflation, food adulteration and sale of date-expired food items.
We will focus on quality of essentials, Dhital said, adding: The idea is to control black marketing to some extent.
With festivals round the corner, market prices are shooting, with traders blaming it on shortages, putting consumers on the receiving end.
Soon after assuming office, Prime Minister Pushpa Kamal Dahal 'Prachanda' had directed government secretaries to produce 'results', pushing the supplies ministry into action.