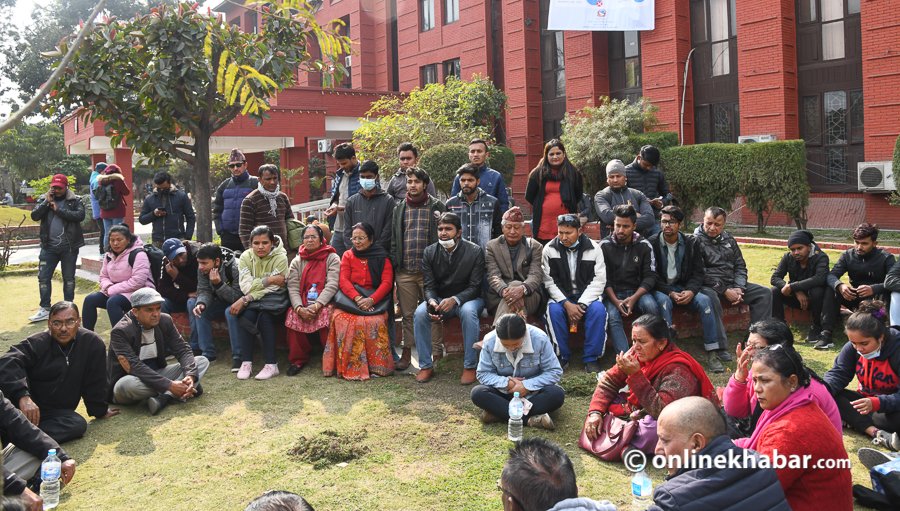 Kathmandu, February 10
Finally, the government of Nepal is likely to evacuate Nepalis residing in the Hubei province of China on February 15 so as to save them from the novel coronavirus infection, informs an official.
The official at the Ministry of Culture, Tourism and Civil Aviation says the government will send a wide-body aircraft of the national flag carrier, Nepal Airlines, to fetch around 180 Nepalis. The government has formed a committee comprising the representatives of the Ministry of Foreign Affairs, Ministry of Health, Ministry of Civil Aviation and the NAC to facilitate the process.
Of late, the families of the Nepalis in Hubei have been pressing the government to evacuate their kin at the earliest. Owing to the pressure, the National Human Rights Commission also directed the government on Sunday to evacuate Nepalis at the earliest.
Major preparations 'yet to be made'
Meanwhile, the co-spokesperson at the Ministry of Health, Sagar Dahal, says the government has kept the places for quarantine and isolation wards ready, but it is yet to manage necessary human resources and safety kits for the evacuation process.
The World Health Organisation requires a government to send a chartered aeroplane equipped with doctors and nurses to rescue the people. But, the Nepal government is yet to decide who will go to China to fetch the Nepalis for quarantine. The evacuators should be given separate safety kits and protective clothes to carry out the operation, but the government has not made any arrangements.
Likewise, it has not trained respective staffers about how to screen the evacuees at the airport and how to settle them in the assigned places.