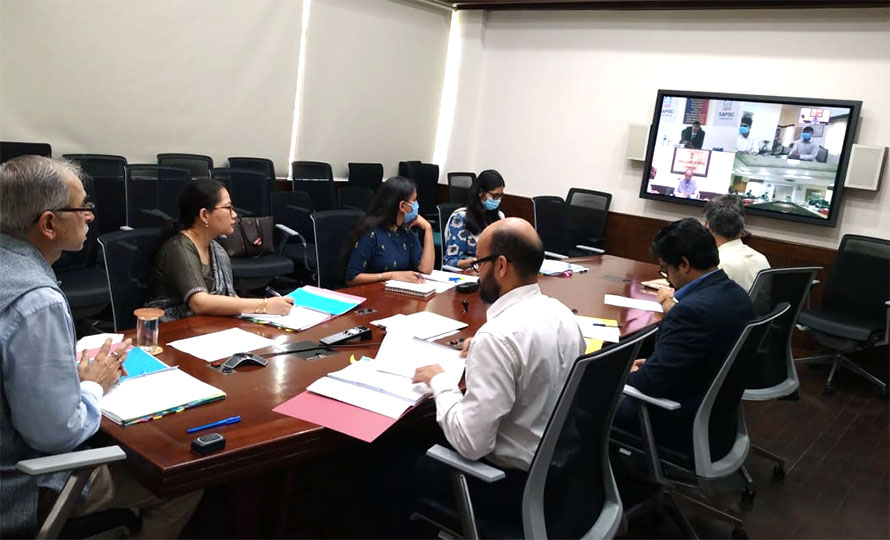 Kathmandu, August 17
Officials of Nepal and India held a virtual meeting on Monday to review the progress made in various India-assisted development projects in Nepal.
Indian officials in New Delhi had joined the meeting of the oversight mechanism (OSM) jointly chaired by Nepal's Foreign Secretary Shanker Das Bairagi and Indian Ambassador to Nepal, Vinay Mohan Kwatra.
Sources in the Ministry of Foreign Affairs say the discussion was focused on reviewing ongoing development projects in Nepal run with the financial aid of India. Likewise, the Indian Embassy in Kathmandu says in its statement, "The meeting carried out a comprehensive review of bilateral economic and development cooperation projects since its seventh meeting held on July 8, 2019. Both sides deliberated on the issues and agreed to expedite their implementations."
Meanwhile, the meeting also agreed to hold the next meeting on a mutually convenient date.
The mechanism was set up in 2016 to monitor the India-assisted projects in Nepal.
This is the first time in the past few months that officials of the two countries held a formal meeting amid growing border tensions.