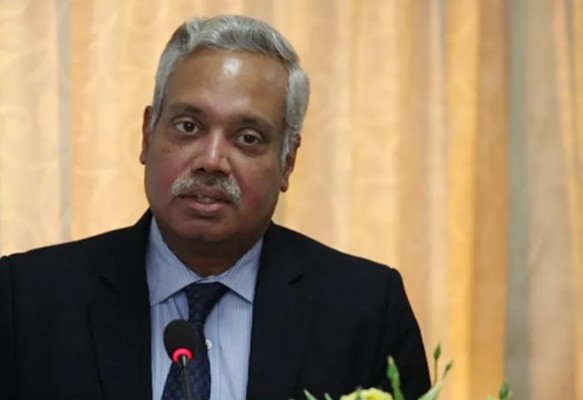 Kathmandu, December 9
Indian Ambassador to Nepal, Naveen Srivastava, has intensified his meetings with top leaders of political parties after the elections.
This has raised a lot of eyebrows in the country as his visit comes at a time when the new government is yet to be formed and many are questioning if India is trying to influence Nepal's internal affairs.
Srivastava met Prime Minister Sher Bahadur Deuba during the vote count and again on December 3. On Wednesday, he went to CPN-UML Chairman KP Sharma Oli's residence in Balkot to meet him.
A UML leader says Srivastava went to Oli to congratulate him on winning his constituency and showed interest in the formation of the new government.
Between these two visits, Srivastava also met Maoist Centre Chairman Puspa Kamal Dahal and Vice-president Nanda Bahadur Pun.
Sources close to these leaders say that Srivastava only talked about contemporary politics and relations between the two countries.