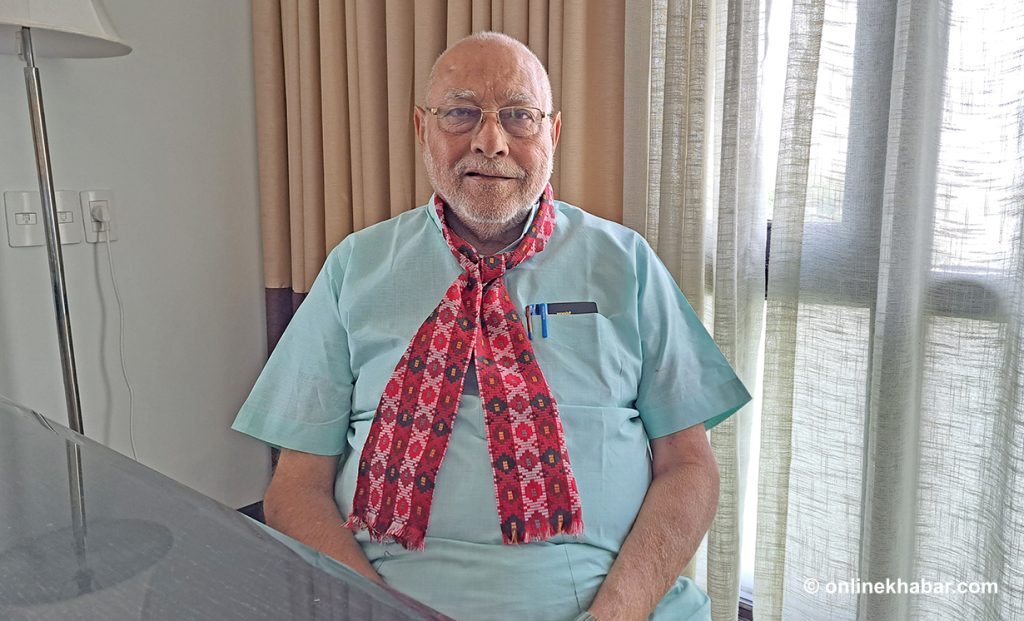 Kathmandu, May 17
Prahlad Modi, a younger brother of Indian Prime Minister Narendra Modi, completed a secret four-day Nepal visit on Tuesday.
Although the visit of Modi, as the president of the World Hindu Federation India chapter, was said to be a pilgrimage, he managed to meet top-level politicians affiliated with major parties in Nepal, lobbying for the re-establishment of a Hindu state here.
He met Nepali Congress president Sher Bahadur Deuba, CPN-UML chairman KP Sharma Oli, Rastriya Swatantra Party president Rabi Lamichhane, Rastriya Prajatantra Party chairman Rajendra Lingden and CPN-Unified Socialist chairman Madhav Kumar Nepal.
Modi also wanted to meet Prime Minister Pushpa Kamal Dahal, the chairman of the CPN-Maoist Centre. But Dahal did not entertain the request citing "inappropriate timing", and Modi met his deputy–in both the party and the government–Narayan Kaji Shrestha.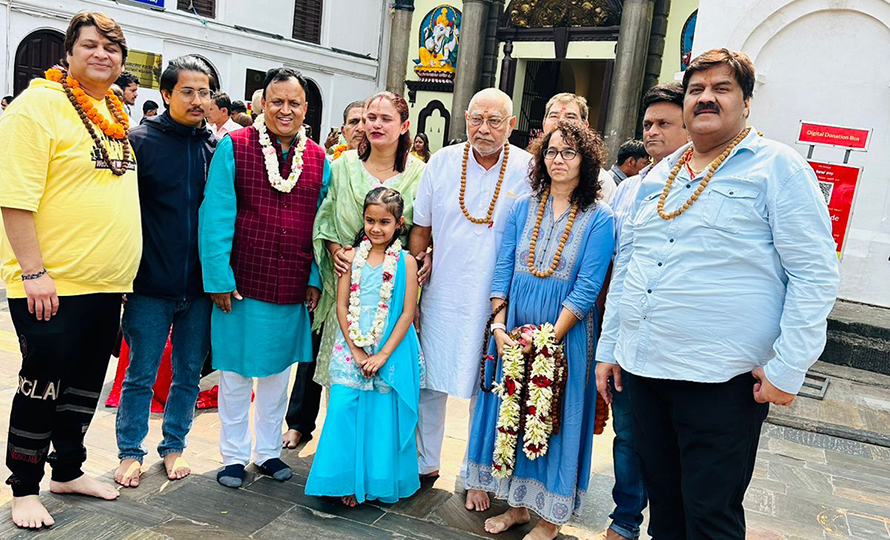 Whereas Prahlad Modi went to the private residences of former prime ministers Deuba, Oli and Nepal, the leaders of minor parties–Lamichhane and Lingden–paid him a call at his hotel.
The Indian guest also met Nepali Congress lawmaker Pradip Paudel and Unified Socialist's Prem Ale. Several lawmakers of the RPP that is advocating for the reinstatement of the Hindu state along with monarchy in Nepal–including Gyan Bahadur Shahi, Dhawal Shamsher Rana and Dhruva Bahadur Pradhan–met him.
However, before returning to New Delhi on Tuesday, Prahlad Modi said, "I am here not for political talks. I am here to express my concerns over the interests of Hindus, who are in the majority here, and citizen-level relations between Nepal and Hindustan."