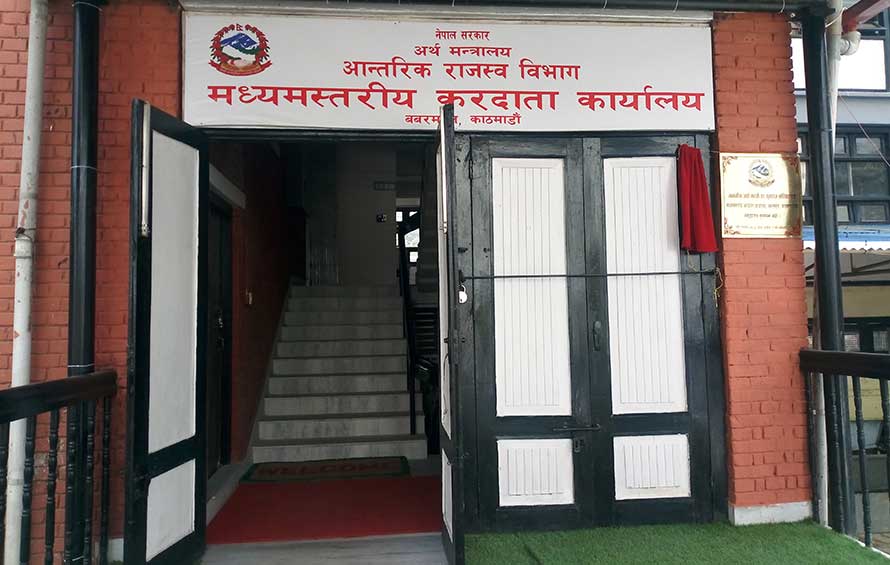 Kathmandu, September 21
As a part of its tax administration reform plan, the government has introduced the new Medium Level Tax Office under the Inland Revenue Department in Kathmandu.
The Office is responsible for taxation of businesses which have an annual transaction of Rs 400 million to Rs 800 million. Earlier, businesses worth annual transaction of Rs 400 million and above had to pay their tax to Large Taxpayer Office. Now, the Large Taxpayer Office will deal with the transactions above Rs 800 million per year only.
The Office informs that it has been assigned to collect Rs 18 billion tax in the current fiscal year. As two months of the year have been passed, the Office has collected Rs 500 million only because it too quite a long to setup office and staff team.
Chief Tax Administrator at the Office, Jhakka Parasad Acharya, says his team is committed to meeting the target.
In July, the government had introduced major reforms in Nepal's tax administration by scrapping various small offices and reorganising their structures.