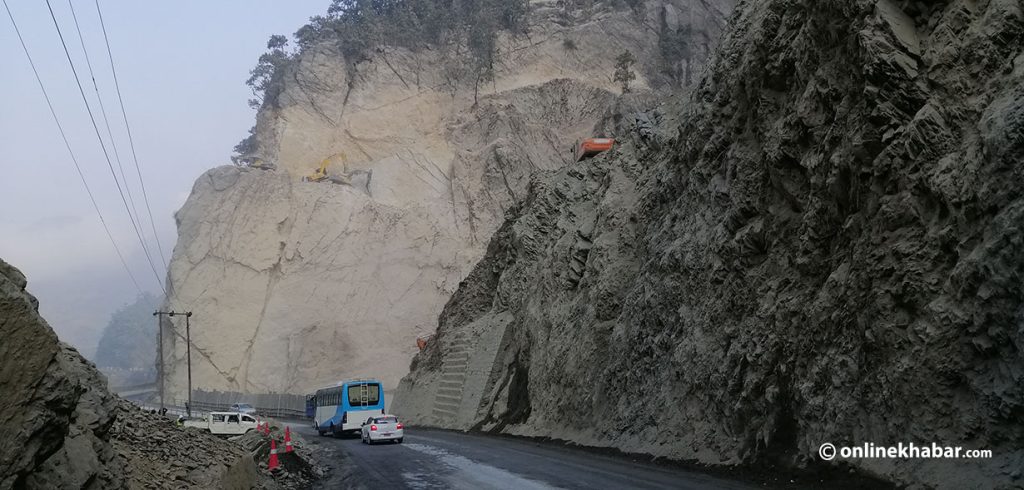 Chitwan, February 17
The duration of earth-cutting under the Narayangadh-Muglin road widening project has been extended by 15 more days.
It means the road will be barred for vehicles for four hours every day for one more fortnight.
The earth-cutting for the road widening was being carried out by halting vehicular traffic from 11:00 am to 3:00 pm. This schedule had been in force since December 20, 2022, for 30 days. Then, it had been decided to close the traffic from 12:00 noon to 4:00 pm beginning January 19 to continue with the earth-cutting work.
A meeting of stakeholders held at the District Administration Office decided to extend the time for earth-cutting for the next 15 days (until March 4) by halting vehicular movement.