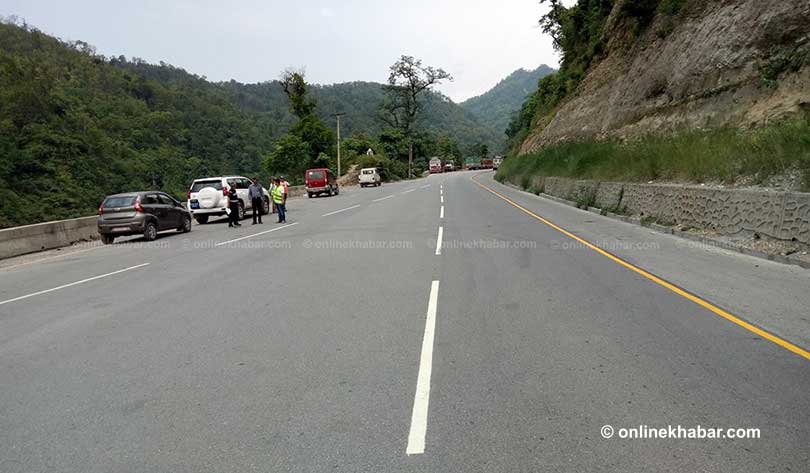 Chitwan, December 13
The Narayangadh-Muglin road section will be shut for four hours a day from December 19.
A meeting held at the District Administration Office, Chitwan on Tuesday decided that the road will be shut for a month for the construction of bridges on the road section.
The road will be shut from 11 am to 3 pm from December 19 onwards.
The road section is being shut as the bridge is being built in a geographically difficult place.
The meeting chaired by Chief District Officer, Ashman Tamang, has decided to stop passenger buses, microbuses and small vehicles going from Narayangadh at 11 am. Similarly, heavy vehicles such as cargo trucks, lorries, trailers, trippers, and tankers will be stopped from 10:50 am.
Passenger vehicles coming from the Kathmandu side will be stopped around Muglin Bazar at 10:55 am. Similarly, cargo vehicles coming from Kathmandu and Pokhara will be stopped at 10:45 am.
The meeting has decided to allow emergency vehicles such as ambulances and fire trucks on the road between 11 am to 3 pm given the situation.