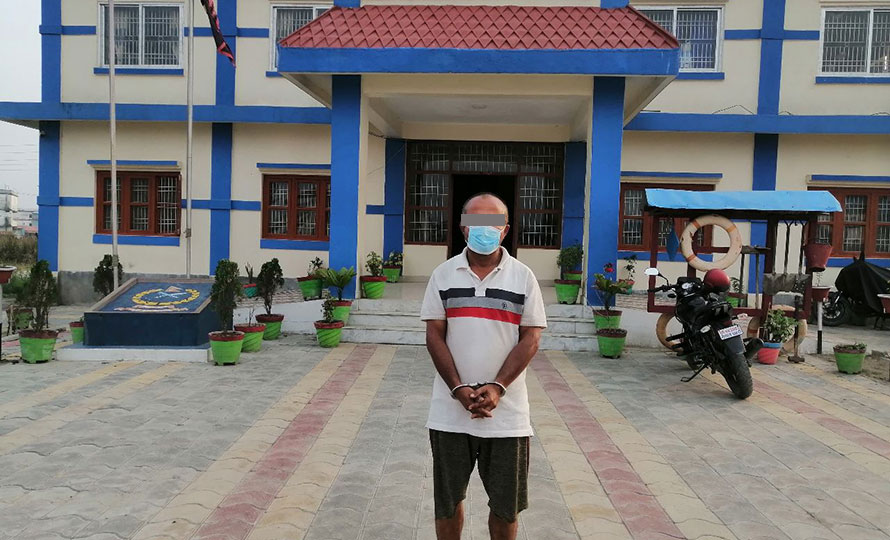 Biratnagar, March 17
A man has been arrested on the charge of murdering his wife, in Belbari of the Morang district in Koshi.
Hem Karna Mahat (57), a resident of Naksalbari, Belbari municipality-1 of the district, reportedly killed his wife Devi Mahat (53) using a sharp weapon to hit her head, according to police.
A team deployed from the Pathari Area Police Office arrested him after receiving a complaint.
The District Police Office says further investigation is underway.