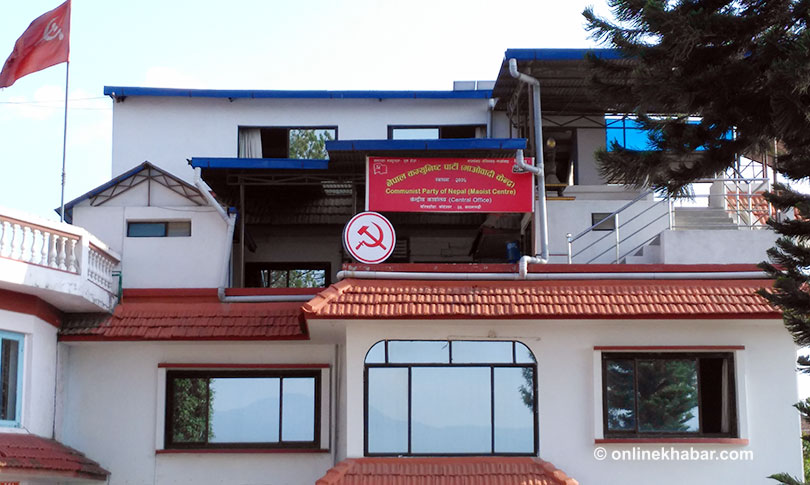 Kathmandu, November 9
The CPN-Maoist Centre on Thursday expelled 10 leaders who filed, proposed and seconded nominations against official candidates of the leftist alliance for upcoming provincial and federal parliamentary elections scheduled for November 26 and December 7.
Those taken action against today include three politburo members: Chhakka Bahadur Lama of Humla, Uma Kanta Sharma and Bhim Prakash Sharma of Salyan.
Lama and Uma Kanta Sharma had filed nominations for the House of Representatives elections from their respective districts whereas Bhim Prakash Sharma had filed the papers for a provincial assembly seat.
Jit Bahadur Pun has been expelled for filing nominations for a provincial assembly seat from another constituency of Salyan.
The leaders who proposed and seconded the nominations in Salyan district have also been excluded. They are Pramod Shrestha, Shalik Ram Bhattarai, Setira Oli, Harilal DC, Tanka Dhakal and Kirti Bahadur Rana.