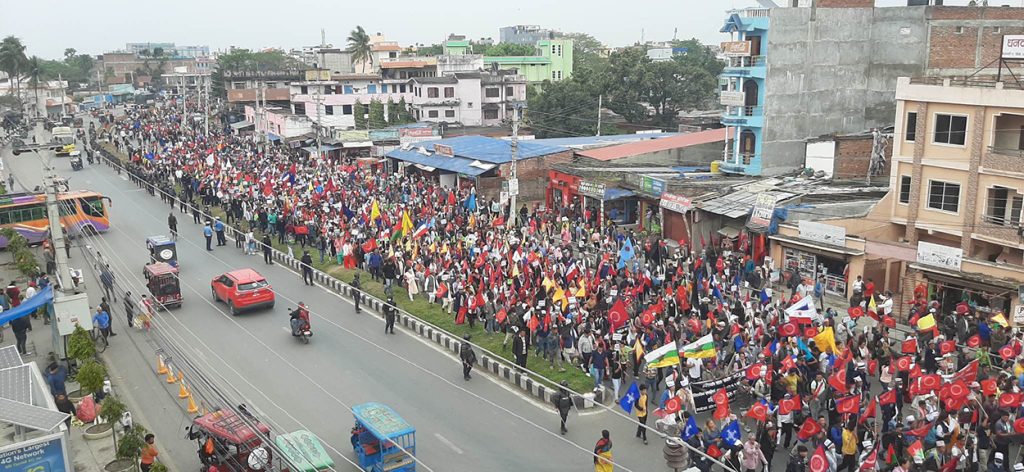 Biratnagar, April 2
Perhaps realising that the ongoing Koshi province name dispute is going to last quite long, the CPN-Maoist Centre has switched its side–from requesting the public to accept the name to proposing a pro-identity renaming.
On March 2, when the Provincial Assembly named the erstwhile Province 1 as Koshi, the Maoist party was a key decisive force. Not only that, but it also signed an appeal issued by major political parties that urged the public to accept Koshi as the province name and stop protests over the name.
But as the protests did not wane, Prime Minister Pushpa Kamal Dahal's party switched its side on Saturday as its provincial committee issued a statement expressing its solidarity with the ongoing protests and calling stakeholders to reconsider the name.
Since the Provincial Assembly named the province Koshi, some pro-identity groups have been staging different types of protests across the province.
After a man protesting against the new name of the province died during treatment in Dharan, the protests have even intensified.