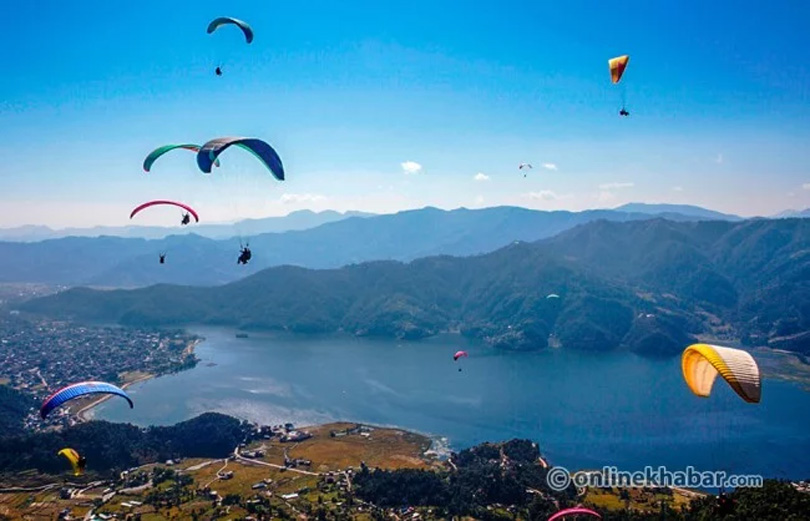 Kathmandu, January 3
Madredhunga will be the sole paragliding zone in Pokhara, Nepal's tourism capital, from now onwards as authorities have shut down three other zones citing the operation of the newly inaugurated Pokhara Regional International Airport.
The Civil Aviation Authority of Nepal says it decided to shut existing paragliding zones in Sarangkot, Torepani and Tamgi areas of the city.
It means the paragliding service will be halted in Pokhara for some time, informs Krishna Bhandari, the immediate past president of the Nepal Airsports Association (NAA), because the operators do not have sufficient preparations in Mandredhunga as they were more focused on Sarankot and Torepani until now.
Meanwhile, the authority says paragliding can be operated in the Mandredhunga area between 11 am and 3 pm only every day. The authority has told the association that it will review the decision and make necessary changes after a month.
Paragliding has become one of the most popular activities among domestic and foreign tourists visiting the country's tourism capital. However, its safety has been questioned repeatedly as paraglider falls, and subsequent deaths, are reported almost every year.