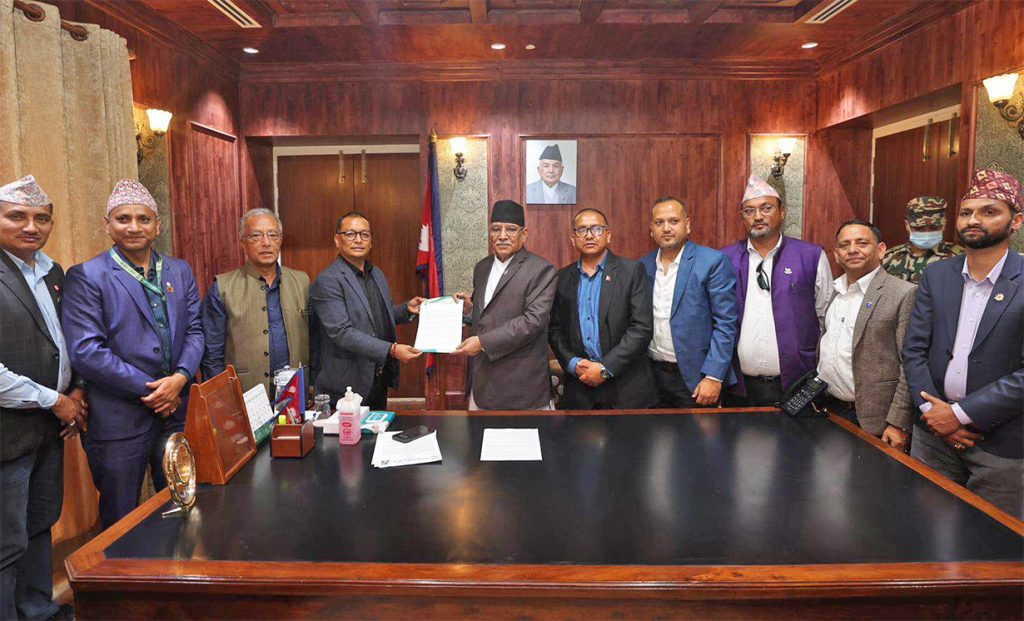 Pokhara, April 10
Traders and entrepreneurs in Pokhara have urged the government to operate international flights from and to the newly built Pokhara International Airport.
A delegation of the traders went to Kathmandu and met Prime Minister Pushpa Kamal Dahal on Monday and asked him to operate the flights as soon as possible.
"The international airport that you inaugurated on New Year exists in name only today," Pokhara Tourism Council President Pom Narayan Shrestha told Dahal, "Hence, we request you to take policy-level initiatives to operate flights to India, China and Bangladesh."
As per the Civil Aviation Authority of Nepal (CAAN)'s schedule of international flights approved for the summer (March 26-October 28), no company has received approval for carrying out international flights at Pokhara airport.