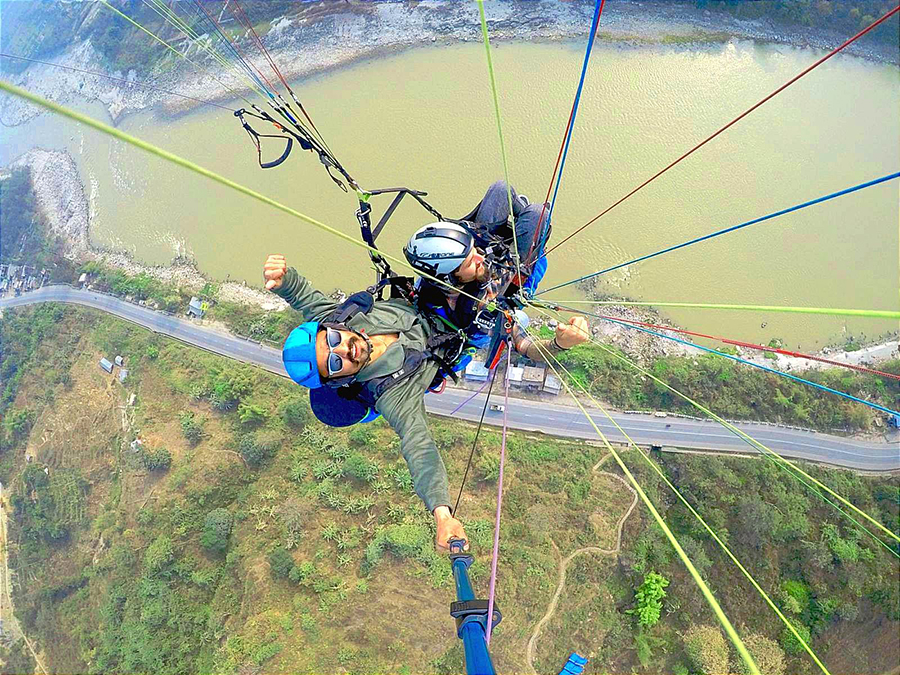 Chitwan, March 19
Chitwan, already a popular destination among tourists visiting Nepal, will boast the adventurous sport of paragliding, from April 14, 2023.
Nepal's tourism capital Pokhara has long been considered the most attractive paragliding destination in Nepal, but a new international airport built there has virtually closed the activity there.
In this context, Chitwan can be the next most favoured destination for paragliding, hence the district will start it on the occasion of Nepali New Year, informs Bijaya Ghale, the chairperson of Himalayan Frontiers Paragliding Company Pvt Ltd.
"If you fly here at a height, you can see mountains as you can from Pokhara. The Trishuli river can remind you of the Phewa lake. There are green forests around," he says, "I think this project will add an attractive tourism package to Chitwan."
The company says the paragliders will take off from Chaukidanda and Kabilas of Bharatpur metropolitan city-29 of Chitwan and land on the bank of the Trishuli river in Devghat of the neighbouring Tanahun district.
Test flights have already been successful.
The company says it is investing Rs 700 million in developing Chitwan as a paragliding destination. Ghale says his company is recruiting 10 paragliding pilots in the first phase.