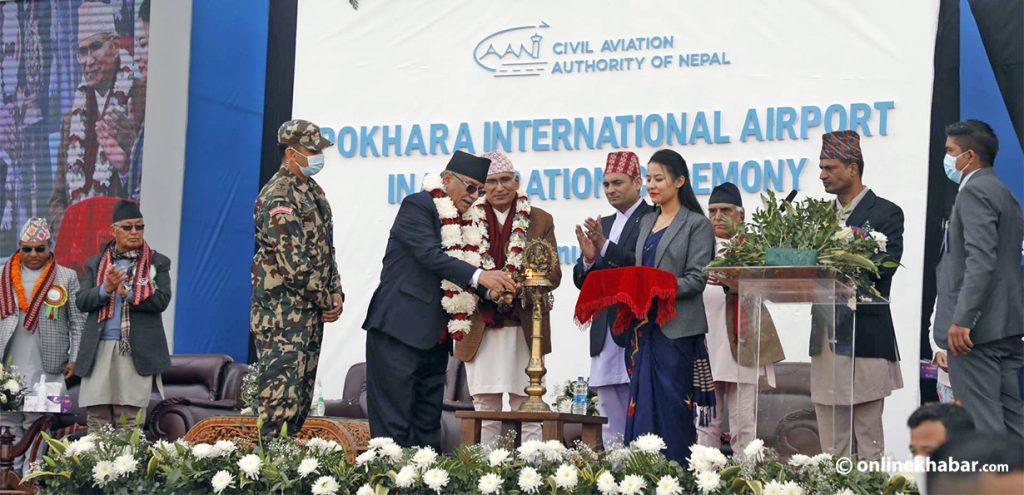 Pokhara, January 1
Pokhara Regional International Airport, Nepal's third international airport, has come into operation on Sunday.
On the occasion of New Year, Prime Minister Pushpa Kamal Dahal inaugurated the airport amid a special function in Pokhara, Nepal's tourism capital and the capital of the Gandaki province.
The government constructed the new airport with loan assistance from the Chinese government. The Chinese Embassy in Kathmandu has said the airport support project falls within the Belt and Road Initiative (BRI).
While the new airport will carry out domestic flights immediately, the Civil Aviation Authority of Nepal says a possible date to commence international flights has not been confirmed.
Nepal's first international airport in Kathmandu is 71 years old whereas the second international airport was inaugurated in May 2022.