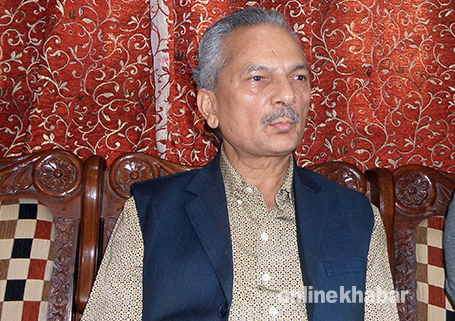 Biratnagar, July 8
Baburam Bhattarai, coordinator for the Naya Shakti Nepal, said on Friday that holding local, provincial and federal parliamentary elections will be impossible without amending the constitution and resolving Madhesh problems.
Rewriting the constitution, a demand coming from the United Democratic Madheshi Front, is not possible, Bhattarai said, adding, though, that amendment is possible.
Rewriting a constitution promulgated through a Constituent Assembly is impossible, Bhattarai told journalists in Biratnagar on Friday.
He said: There's a need to find a way out of Madhesh problems. For this, there's a need to amend some clauses in keeping with the spirit of the constitution.
Stressing the need to address the Madhesh crisis by amending the constition if need be, Bhattarai said: After that, local, provincial and federal parliamentary elections can be held within 1.5 years. The cost will also come down this way, he said.
Bhattarai, party leader Hisila Yami and artist Ashok Sharma, among others, will take part in the party's training camp at Bhedetar on Friday.