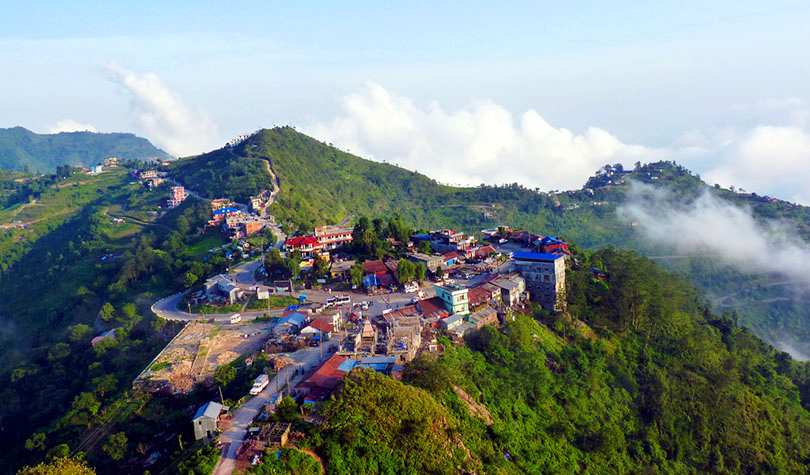 Nepal's western region has traditionally been home to the most attractive of tourist destinations in the country. The tourist hub of Pokhara is in the west, and so is Mustang, where people from around the world come to experience nature and its beauty.
It would not be a hyperbole to say that Nepal's east is equally beautiful as the west, and Bhedetar can lay claim to the number one destination for nature lovers.
Until ten years ago, Bhedetar, a hill station in Nepal's eastern hills was not on Nepal's tourism entrepreneurs' radar. But in the last few years, a number of hotels and resorts have come up on the once-remote hilltop.
Here we have top three reasons why you should consider going to Bhedetar for vacation this summer.
1.
The Weather 

Those people who have been to Bhedetar say that its main attraction is its weather. You might reach there on a sunny day, but soon the clouds will gather, and the weather will change. It is a perfect destination for summer. Located at an altitude of around 1,420 metres above sea level, the hill station never experiences heat. That is why people from UP and Bihar frequent Bhedetar to beat the heat, local say.
2.
The Hotels 

According to Hotel Association of Nepal (HAM) there are over 35 hotels in Bhedetar. There are 10 more star hotels that are coming up in the area. HAN's Bhedetar chapter, the hotels in Bhedetar can accommodate up to a thousand tourists at a time.
3.
The Adventure

Bhedetar is not just for a relaxed holiday. The place has something to offer for thrill seekers as well. Nine km down the trail, there is the Namaste Waterfall, which the locals also call Simsuwa. You can take a dip in the cold water or go canoeing in the river. There is also the option of paragliding from Bhedetar to Dharan, one of the biggest cities in the east.
***
Also read
What's stopping you from going to Rara?
Road to liberation: Mustang's allure in 5 photos
From the archive