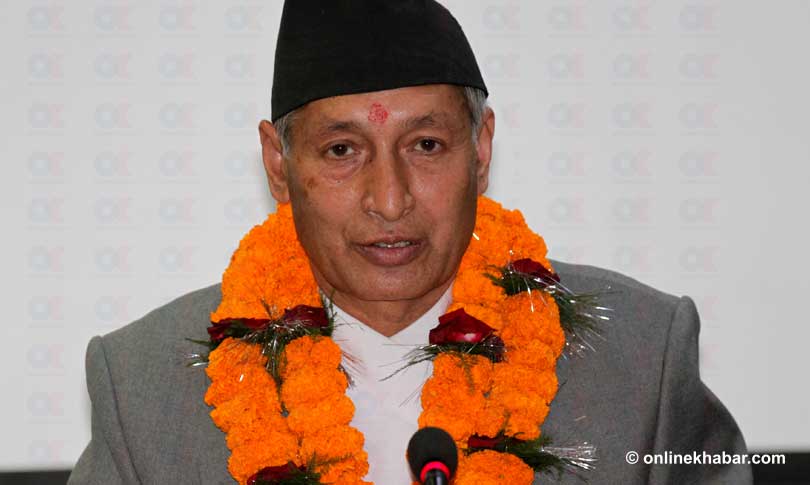 Kathmandu, September 4
Finance Minister Yuba Raj Khatiwada has announced his resignation from the position on Friday.
Speaking in the cabinet meeting held this morning, Khatiwada said he would submit his resignation letter to the prime minister by this evening.
Khatiwada, who had completed his term as a National Assembly member six months ago, was compelled to resign as the ruling Nepal Communist Party decided to nominate the party's vice-chairman Bamdev Gautam to the vacant position of NA member.
Gautam's nomination meant Khatiwada would not become a federal lawmaker anytime soon. The constitution allows the PM to have someone outside the Federal Parliament also as a minister provided the person gets the parliament's membership in six months.
Meanwhile, responding to Khatiwada's announcement, Prime Minister KP Sharma Oli thanked him for the support in difficult times.
Khatiwada was first appointed the minister on February 26, 2018. He had resigned from the position on March 3 this year, on the final day of his NA membership, to get reappointed on the same day.