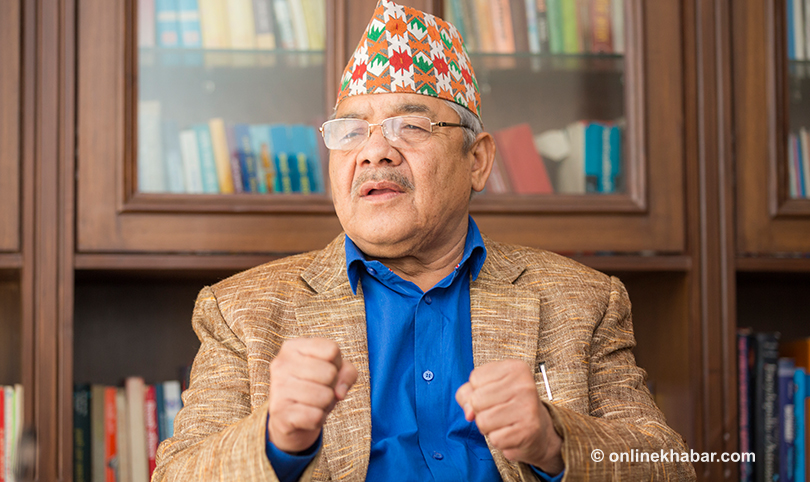 Kathmandu, September 3
The ruling Nepal Communist Party has told the government to nominate the party's vice-chairman Bamdev Gautam in the vacant position of member in the National Assembly.
A meeting of the party secretariat held on Thursday afternoon made the decision.
The party had made a similar decision in February, but Prime Minister KP Sharma Oli had not implemented it. Of late, Gautam had been demanding for the implementation of the decision.
With the decision, Finance Minister Yuba Raj Khatiwada is almost certain to lose his ministerial job in the next three days.
As per the constitution, three members of the 59-member house are nominated by the president upon a recommendation from the government. One of the positions held by Khatiwada had turned vacant on March 3 as his two-year term had finished. Days before the vacancy, the party had told the government to replace Khatiwada by Gautam, but Oli did not heed owing to an internal dispute in the party.
Khatiwada had resigned from the position of finance minister on his last day in the house, but he was appointed the minister again as the constitution allows the PM to have someone outside the Federal Parliament also as a minister provided the person gets the parliament's membership in six months.