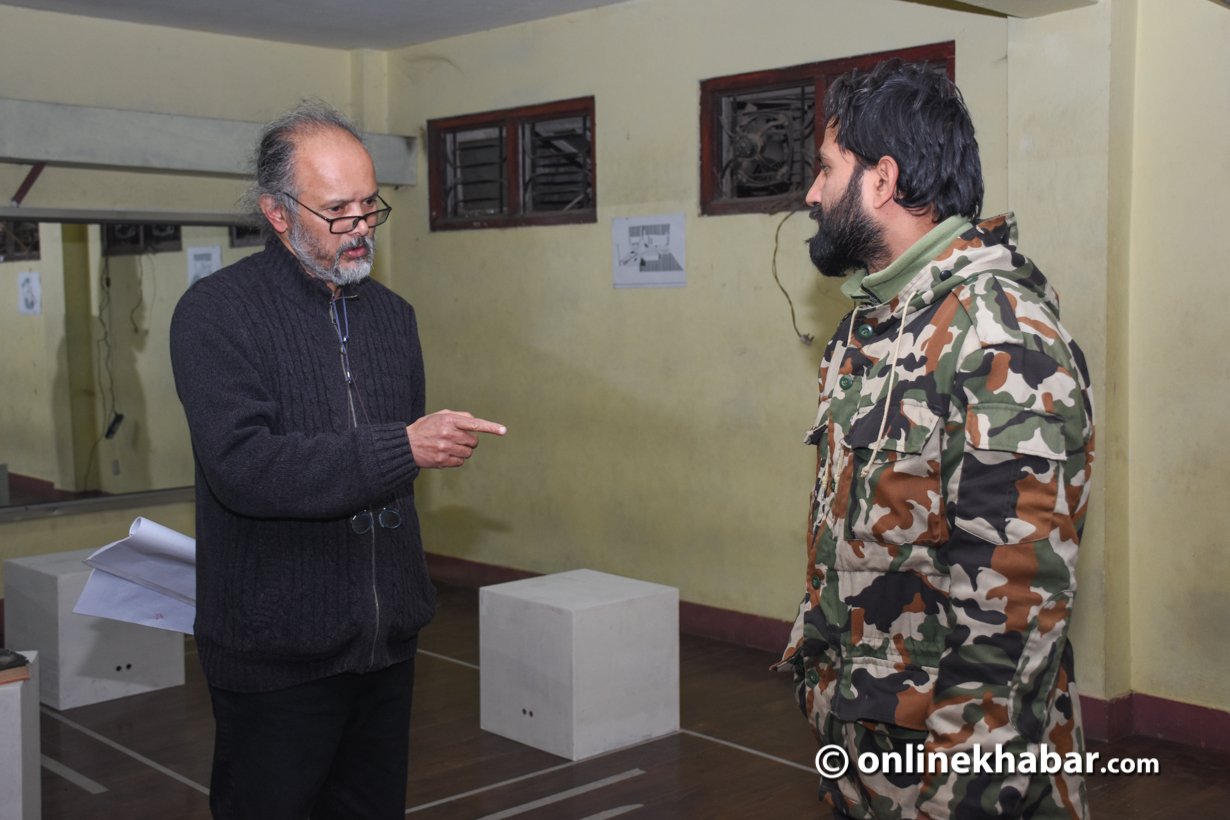 Kathmandu, December 13
A group of artists in Kathmandu are performing a play on the life of Karl Marx next week.
The shows of 'Marx Pharkie', a Nepali adaptation of 'Marx in Soho' written by American historian Howard Zinn, have been scheduled for December 17, 18 and 19 in Kathmandu. Sunil Pokharel is playing the role of Marx in the one-man play. Pravin Khatiwada and Pokharel are directors.
Nepal Study Centre and Karl Marx Bicentenary Committee are jointly hosting the event whereas Gurukul, a theatre organisation led by Pokharel, is presenting the show.
Pokharel says he has considered the role of the historical figure as an opportunity to give a new height to his career.
Currently, the rehearsal is underway.