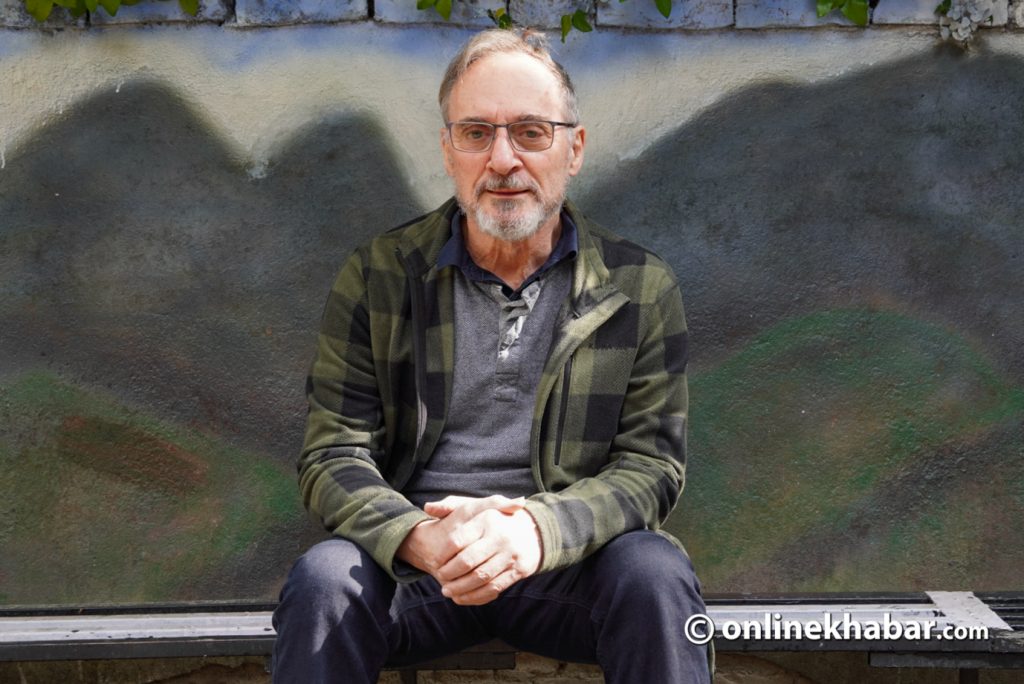 English theatre artist Jonathan Paul Cook says it has already been over 11 years that he is connected to Nepal. Nonetheless, the connection was just virtual until February 2023 when he visited Nepal for the first time to stay here for a month.
In partnership with the Shilpee Theatre, Cook ran a four-week workshop that lasted on March 20 in an effort to bring European theatrical skills to the theatre in Nepal. '
"The lessons I have provided to Nepali actors will be useful, lifelong," he says.
So what did Jonathan Paul Cook bring to Nepal? Why and how is he doing this anyway?
Connection with Nepal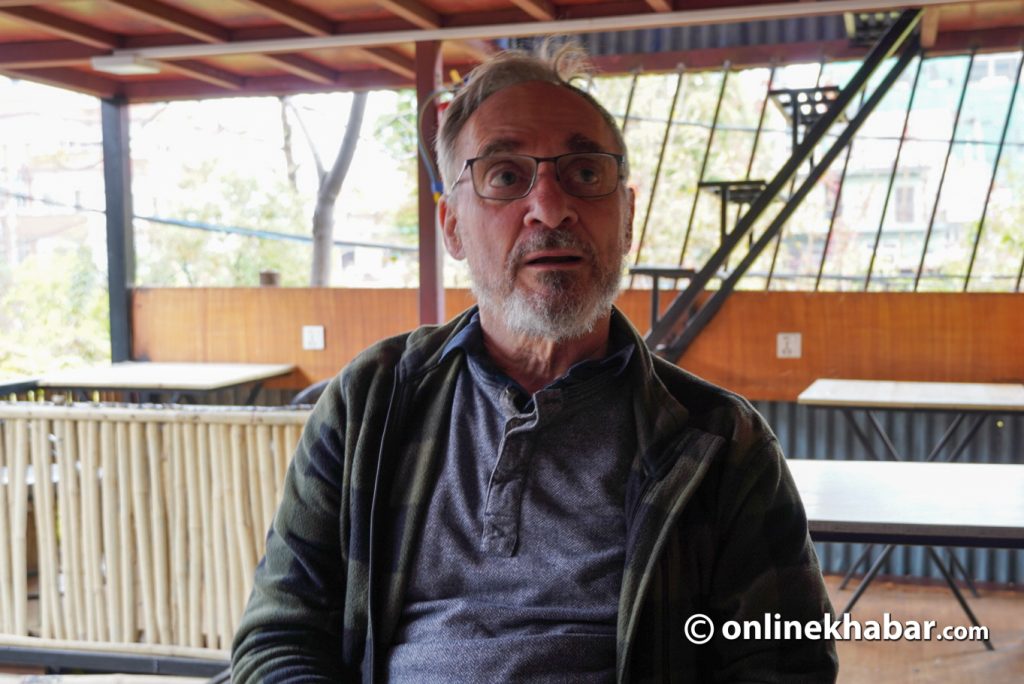 Cook has been working in the theatre in Denmark for the past several years. Ghimire Yubaraj, the founder of Shilpee Theatre, says he met him in Denmark when he was there for a theatrical event.
Although the meeting was not planned, the two had a lively, passionate and energetic conversation about many aspects of the theatre, he says, adding they became good friends since then. They were in regular conversation throughout all their years.
Last November, Ghimire Yubaraj mailed Cook and invited him to Nepal with a plan to share his knowledge with Nepali theatre practitioners. Jonathan Paul Cook accepted the plan and designed a course, titled body to text.
Cook says he is happy to see the artistic courage among the Nepali theatre actors attending the classes from him. "Art is not about good and bad," he says, "It is about the courage to confront human beings and the environment in a meaningful way and these students have the capacity to do so."
Body to text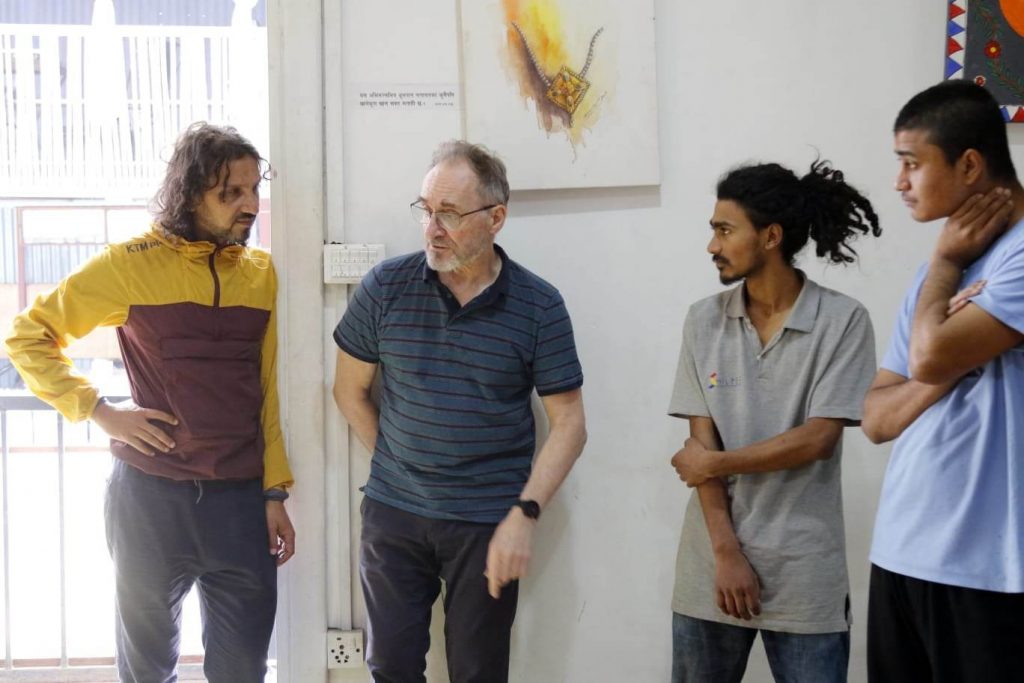 Cook's theme for the Nepali artists was "body to text". He says the text work is rooted in the body. The words actually come from the body rather than the conscious mind. It consists of new knowledge of psychology and a lot of old theories of acting. "It is based on an authentic understanding of how the human brain and muscles work. The body is the most significant source for acting."
The real job of acting happens when you create the necessity to say the text, Jonathan Paul Cook says.
According to him, the course is a bit technical but it can be explained well on the floor with exercises. "Most often students come back to me four years later and they say, 'Oh! Now I understand what you were teaching'."
A long theatrical experience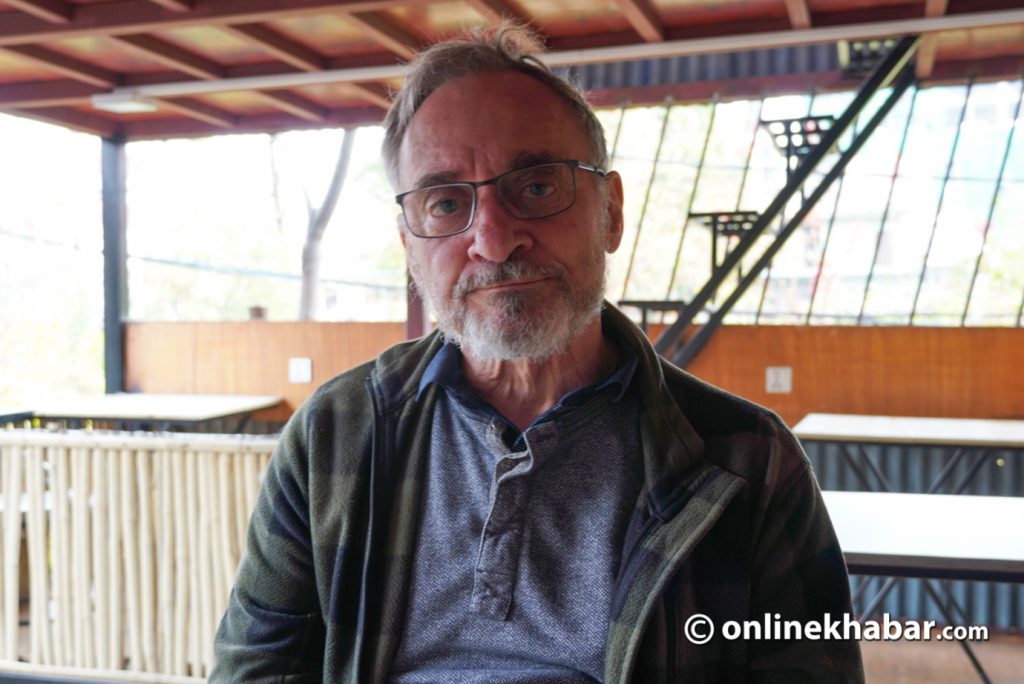 The 74-year-old man says he joined the theatre due to the inspiration from his parents who were also in performing arts; his mother was a dancer at the theatre and his father was a music composer.
His mother used to tour various theatre houses when she was pregnant. This is why Jonathan Paul Cook says, "I was into the theatre before I was born. My mother used to say 'Darling, you performed in the best stages before you were born'."
Cook began his career as a child actor during the 1950s. In the 1960s, when he was in the USA, a lot of experimental plays were happening in the theatre and he says this helped him enhance his knowledge and skills.
But it was only in 1971, after opening his theatre company Footsbarn Travelling Theatre in France, that Jonathan Paul Cook actively began working professionally in the theatre.
So far, the septuagenarian theatre actor has shown his involvement in numerous theatrical works. In 1967 he toured in a three-man show in Vermont and Montreal with Jeff Glaser and playwright David Mamet. Similarly, he has created many original mime pieces, worked as a clown in a traditional circus, Cirque Perrier, and performed as a mime for the Paris Opera House.
Jonathan Paul Cook has been teaching at The Danish National School of Performing Arts (DDSKS) in Odense since 1984. Simultaneously, he is involved in directing productions and teaching in Europe and the USA. In addition, he has been a regular instructor at the Norwegian Theatre Academy in Fredrikstad in recent years and has directed operas for The Danish National Academy of Music in Odense.