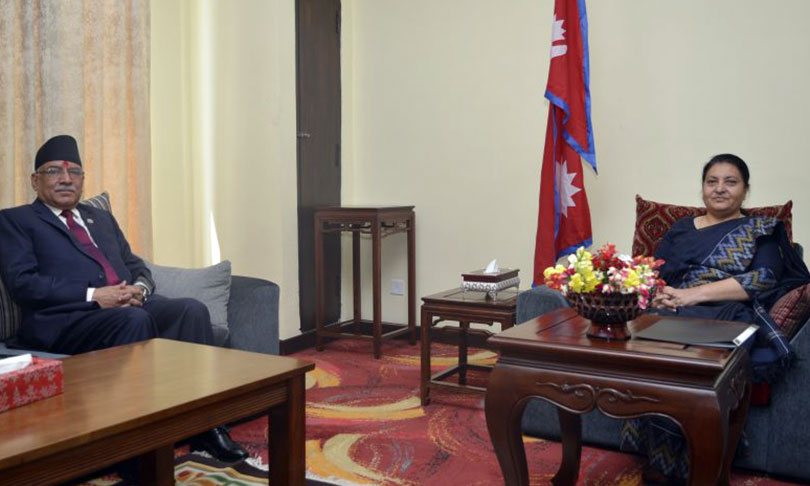 Kathmandu, May 1
Prime Minister Pushpa Kamal Dahal has told President Bidya Devi Bhandari that the impeachment motion filed against Chief Justice Sushila Karki will not hamper upcoming local level elections.
After being called by the head of the state to brief about latest political situations, Dahal went to the Sheetal Niwas today and told Bhandari that programmes of the Phase-I elections scheduled for May 14 would go smoothly despite the impeachment motion.
"PM told President that the impeachment motion was a consequence of the judiciary's interference to the executive," Dahal's personal secretary Prakash Dahal informed, "But, it does not affect other agendas including the elections."
During the one-hour meeting, President Bhandari had urged Dahal to take all parties into confidence for solutions to current problems.