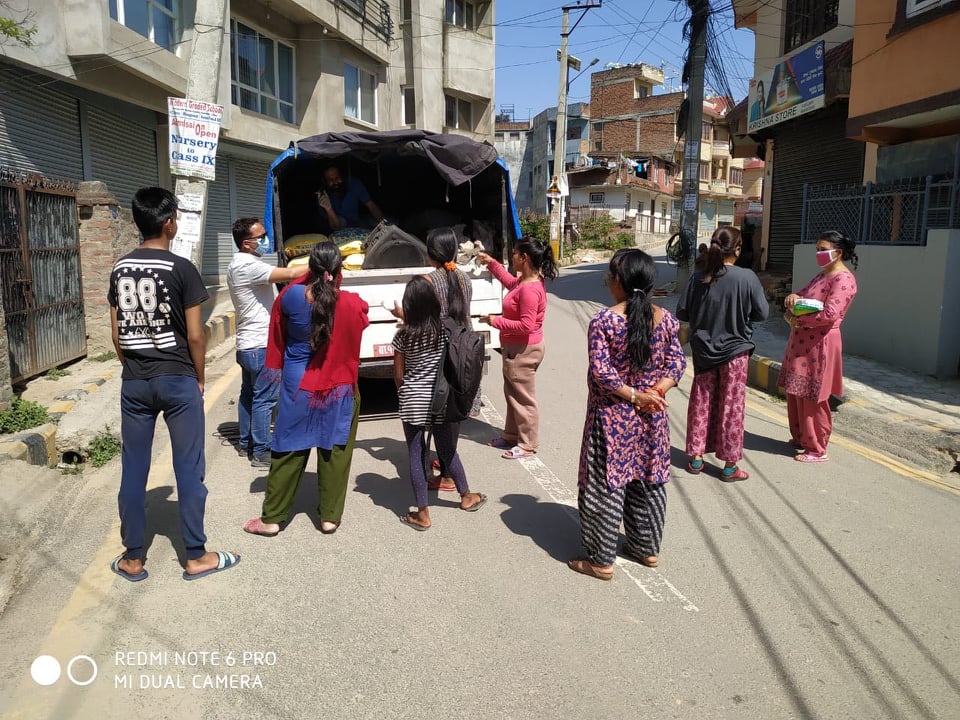 Kathmandu, April 1
The government-owned Salt Trading Corporation Limited has begun selling various daily essentials from its vans in various places of Kathmandu Valley as the consumers find it difficult to visit grocery shops due to the lockdown and coronavirus fears.
The corporation's information officer Kumar Rajbhandari says two vans have gone to various neighbourhoods of the valley in the past five days. He says the vans call the locals with microphones and sell lentils, salt, sugar, beans, maida, and wheat flours, claiming the corporation's rates are around 10 per cent cheaper than the market price.
Meanwhile, consumer rights activists have complained that the government move to sell the essentials from the vans has been restricted to a few locations only, that too inefficiently.
Activist Madhav Timilsina says the number of vans mobilised is insufficient for the people of Kathmandu. Another activist Jyoti Baniya says the public is not informed about the facilities.