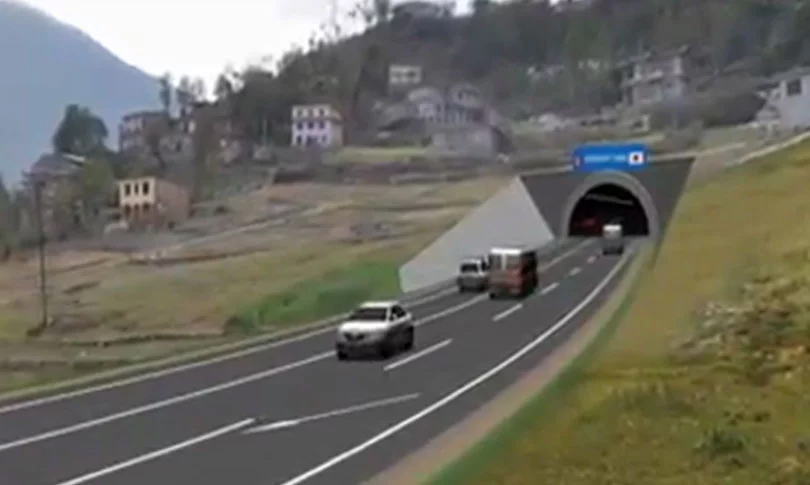 Kathmandu, July 6
The Nepal government's Department of Roads has urged the Japan International Cooperation Agency to consent to the Department's plan to move ahead with the Naagdhunga-Naubise road tunnel project.
JICA is extending a loan of Rs 15 billion at the subsidised rate of 0.01 per cent interest rate for 40 years for the project, which is expected to cost Rs 16 billion in total. Therefore, the government needs to gets its plan approved from the bilateral agency.
The Department says it has written a letter to JICA around three weeks ago seeking the approval. The agency, however, has not responded to the call yet.
Sanjaya Shrestha, Chief of the Foreign Assistance Division at the Department, says the Department will call for tenders for the construction works once it gets the consent. A detailed project report has already been prepared whereas the Japanese government supported Nepal in preparing a design.
"We have done almost everything. Now, JICA needs to give us the consent to go ahead."
The government wants to begin the construction of 2.35-km tunnel within next one year.