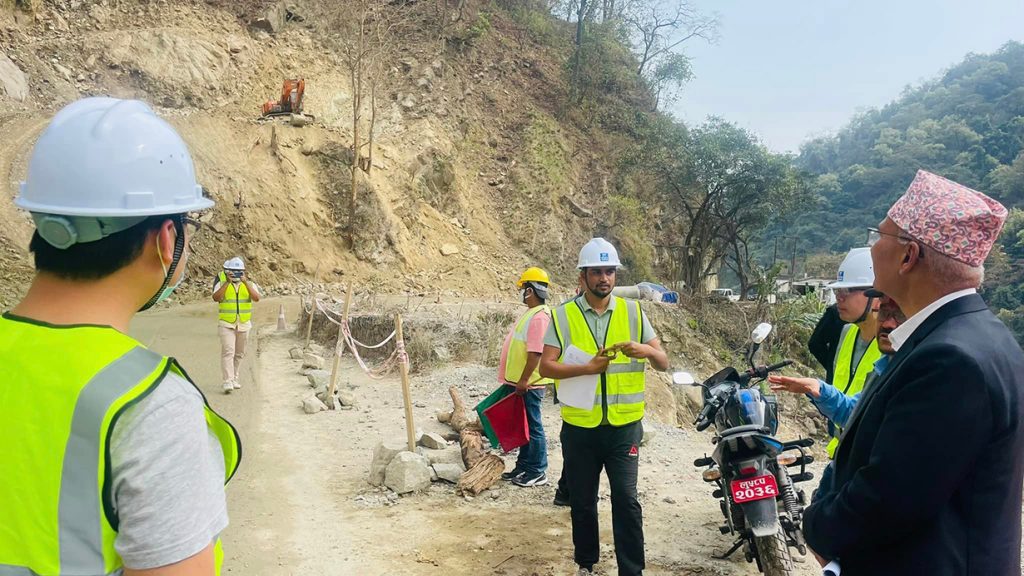 Butwal, April 30
Officials in the Lumbini province say they are shutting the Butwal-Palpa road section of the Siddhartha Highway for tunnel construction work at the landslide-troubled Siddhababa area during nighttime only.
Whereas the road was being blocked from 11 am to 2 pm and from 10 pm to 4 am every day until now, the road will be closed from 10 pm to 4 am only from now, according to Palpa Chief District Officer Bandhu Prasad Bastola.
Bastola says the decision was made owing to the common people's request amid the contractors carrying out the work slowly.
China State Construction Engineering Corporation has been assigned to construct the 1,100-metre tunnel at the cost of Rs 7.34 billion.
If the work is carried out as per the schedule, the tunnel construction work would be completed in the next four years.