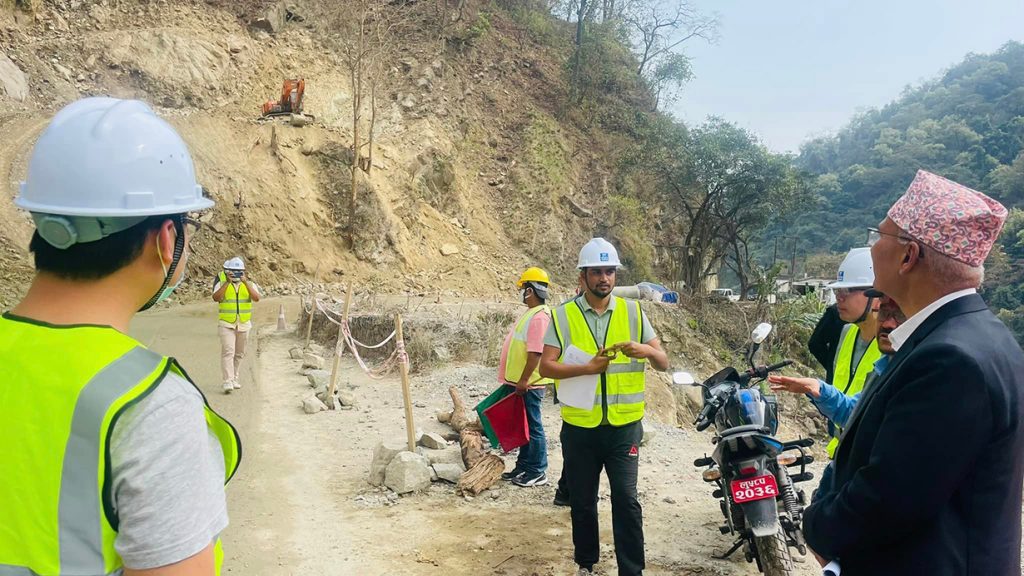 Kathmandu, April 3
Officials in the Lumbini province say they are shutting the Butwal-Palpa road section of the Siddhartha Highway for nine hours a day for preparations for tunnel construction work at the landslide-troubled Siddhababa area.
The road was blocked for eight hours a day earlier for the same, and now it is extended by one more hour, according to the officials. The schedule will be in effect until the next notice.
A meeting of the Highway Security Committee decided to block vehicular movement from 11 am to 2 pm and from 10 pm to 4 am every day beginning from Tuesday (April 4).
China State Construction Engineering Corporation has been assigned to construct the 1,100-metre tunnel at the cost of Rs 7.34 billion.
If the work is carried out as per the schedule, the tunnel construction work would be completed in the next four years.