Major Nepali and English broadsheet dailies published from Kathmandu on Monday have given priority to a host of issues from various sectors. Four most significant stories covered on the front pages are the government's preparation to give back the 1,200 megawatt Budhigandaki Hydropower Project to the China Gezhouba Group Company, the publication of tiger census report that showed an encouraging rise in the population of big cat in past five years, the government decision to increase public transport fare, and the 100th birthday celebration of Rastrakavi Madhav Prasad Ghimire.  Other contemporary political issues including activities of both houses of the Federal Parliament and parliamentary committees have also received significant attention today.
Annapurna Post has published the lead story on factional politics within the 'big' Nepal Communist Party whereas Naya Patrika has published a report about changes made in the Nepali Congress' proposed statute amendment.
Important
Criminal code amended as per doctors' demand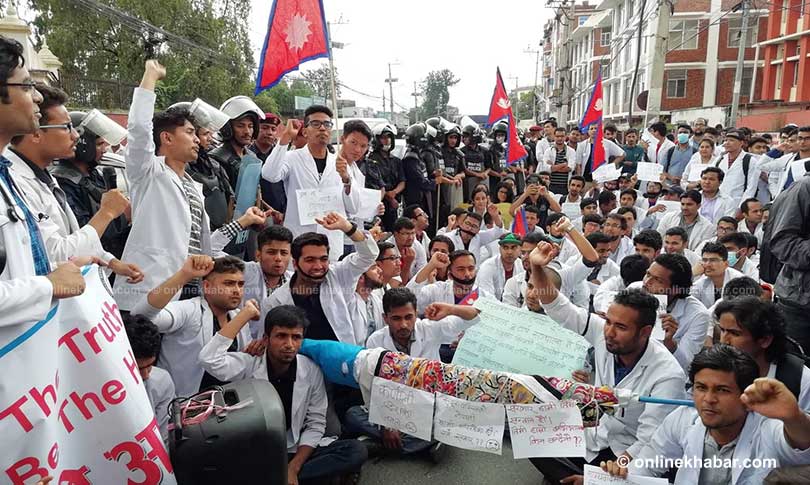 Gorkhapatra reports in its lead story that an amendment proposed to the recently introduced criminal code has been endorsed by the National Assembly on Sunday. Now onwards, Nepal Medical Council will be authorised to investigate into if any medical case involved negligence of the doctors before deciding about punishments for the negligence.
Earlier, the doctors had staged street protests for weeks demanding the amendment. Their protest had ended after the government assured the amendment.
Nirmala murder probe: Suspended police to undergo polygraph test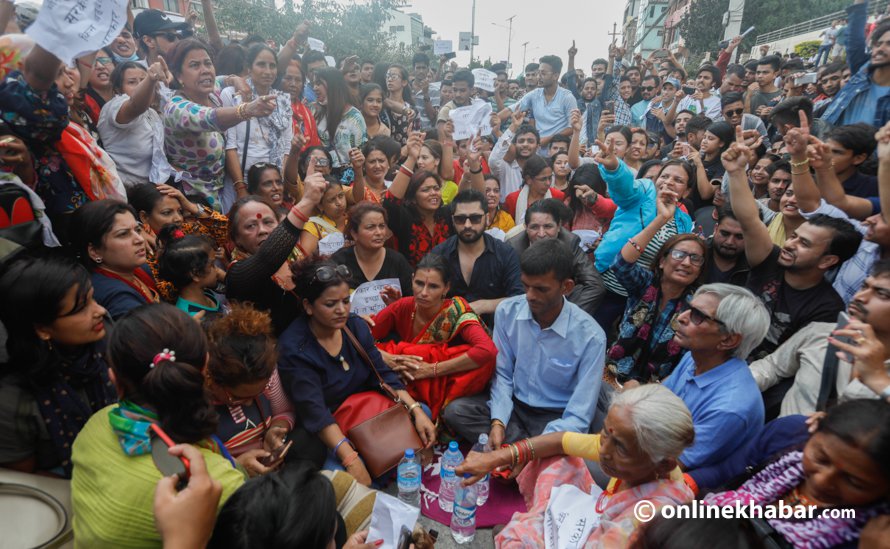 Rajdhani reports in its lead story that a police team formed to investigate into the alleged involvement of police officials in the rape and murder of Nirmala Pant in Kanchanpur has begun polygraph tests of suspended police officials.
Total 20 police officials including SP Dilli Raj Bista will have to undergo the test.
Meanwhile, at least 28 rape cases have been reported in Province 7 in past two months after the rape of Nirmala Pant in July, according to Nagarik.
Ignored
Three contractors in Parliament's Development Committee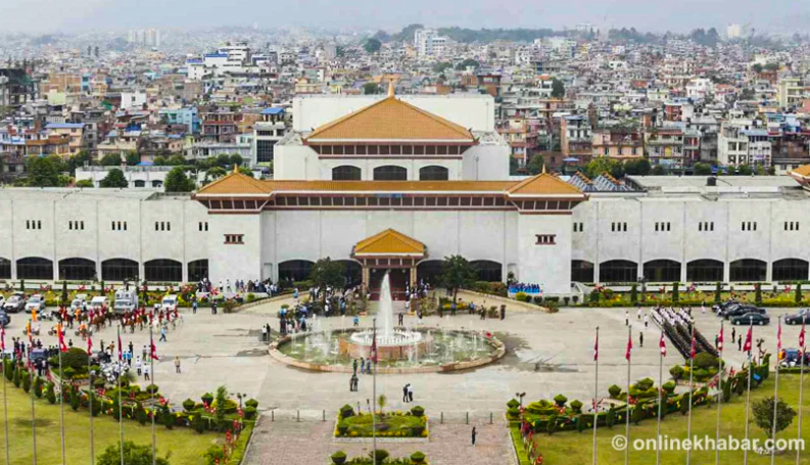 The Development Committee in the House of Representatives, which has a responsibility to supervise infrastructure development projects launched by the government, involves at least three construction entrepreneurs; and their involvement is likely to cause a conflict of interest, according to Kantipur.
They are Hari Narayan Rauniyar of Pappu Construction, Jip Chhiring Lama of Lama Construction and Bahadur Singh Lama of Himdung and Thokar Company.
CIAA launches probe into 1,500 academic certificates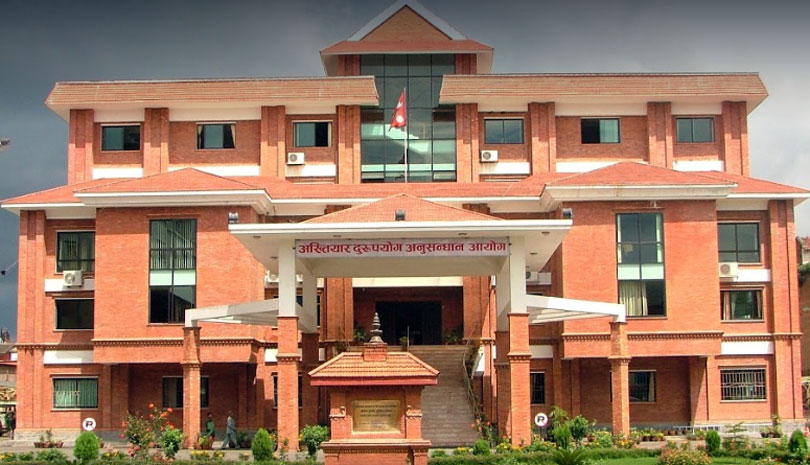 Nepal's anti-corruption body, Commission for the Investigation of Abuse of Authority, has launched an investigation into academic certificates of 1,539 government staff suspecting they are forged or receiving complaints against them, reports Naya Patrika in a brief story.
Meanwhile, the Commission filed cases against 21 staff with similar charges in past two months.
Experts question PM's Cost Rica visit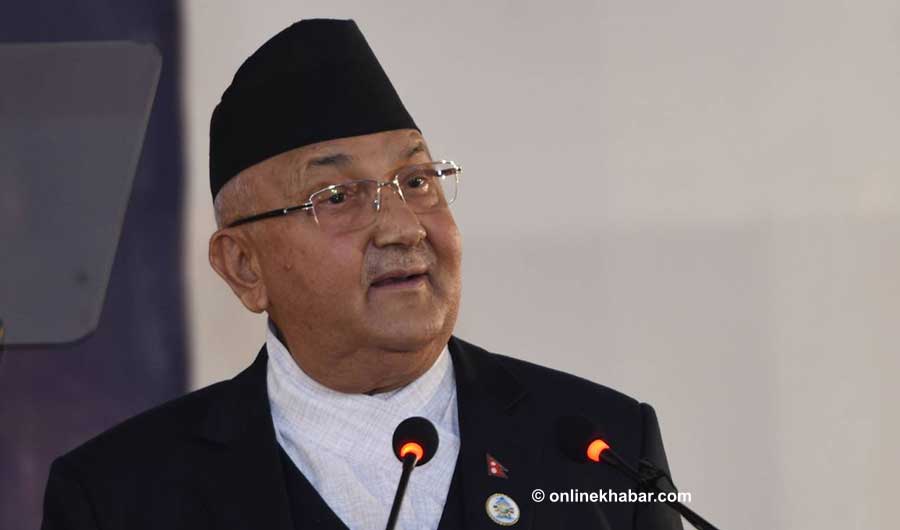 Republica claims experts and stakeholders in Kathmandu's diplomatic community have questioned the intention behind Prime Minister KP Sharma Oli's scheduled visit to Costa Rica after his participation in the ongoing 73rd session of United Nations General Assembly.
Former Nepali Ambassador to the UN Jaya Raj Acharya has told the paper, "Our immediate foreign policy priority lies with India and China. Then come our various donor countries and our labour destinations. The Prime Minister does not seem to be utilising the great opportunity the UNGA visit offers to have meetings with them."
Govt reaches out to seven disgruntled groups
A team formed by the government to hold talks with disgruntled political groups and take them onboard the mainstream politics has so far reached out to seven groups, reports The Himalayan Times.
The team in the first phase had invited 12 groups for the talks, and seven of them responded positively. Besides them, informal discussions are underway with few others, according to the team's coordinator Som Prasad Pandey.
Modi likely to visit Janakpur in mid-December
Indian Prime Minsiter Narendra Modi is likely to pay a visit to Nepal in mid-December, which will be the fifth in his five-year term, according to The Kathmandu Post.
Modi, if he comes, will inaugurate the Janakpur-Jayanagar railway track, the report quotes senior foreign officials to say. Meanwhile, sources at the Indian Embassy in Kathmandu say discussions are underway and the visit date has not been finalised yet.
Interesting
Madhav Prasad Ghimire turns 100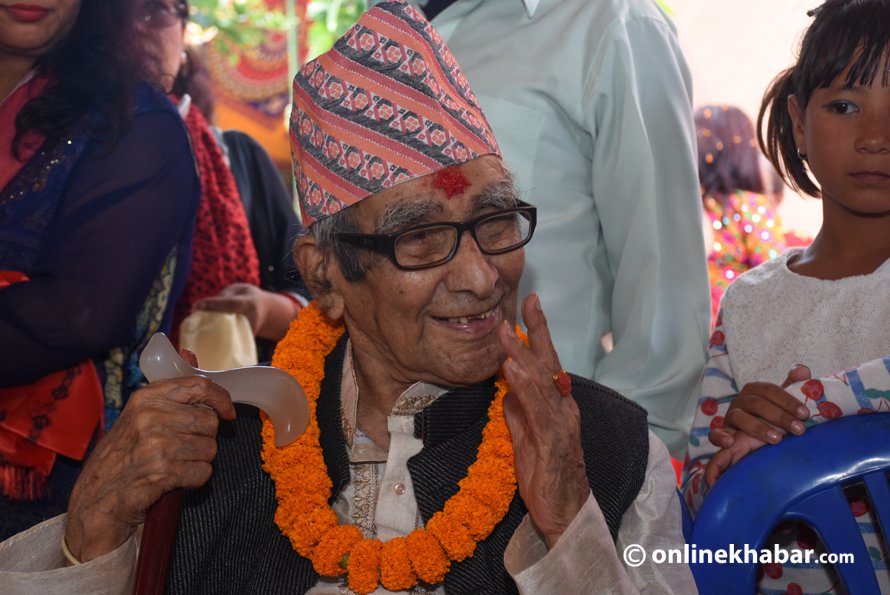 Gorkhapatra, Annapurna Post and The Kathmandu Post report that Rastrakavi (National Poet) Madhav Prasad Ghimire turned 100 on Sunday and his fans celebrated his birthday across the country with much fanfare.
President Bidya Devi Bhandari and Acting Prime Minister Ishwar Pokharel went to Ghimire's house in Lainchaur to congratulate him yesterday, Annapurna Post reports. The Kathmandu Post adds that the number of fans thronging the place was over 2,000.