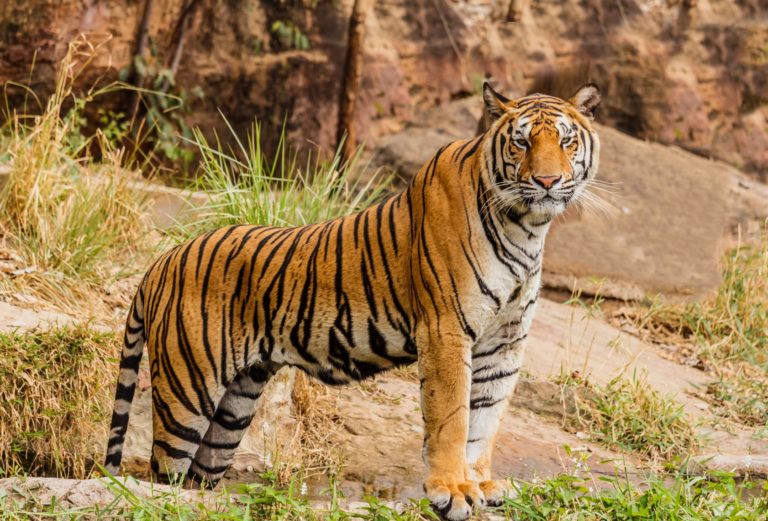 Kathmandu, September 23
The government on Sunday made public the report of a recent tiger census. According to the report, there are 235 tigers across the country, which is 37 more than the 2013 count.
According to the report, Chitwan National Park is the biggest habitat for the big cat. It is home to 93 tigers.
Likewise, Bardiya National Park has 87 adult tigers, followed by 21 in Banke National Park, 18 in Parsa National Park, and 16 in Shuklaphanta National Park.
The census had started in November last year and concluded in July this year.
The number of Royal Bengal tigers in Nepal was 198 according to the 2013 census. There were 120 in Chitwan, 50 in Bardiya, 17 in Shuklaphanta, seven in Parsa and four in Banke.
Nepal had made an commitment to double the population of tiger from 2009 to 2022, during the St Petersburg Tiger Summit in 2010. In 2009, the number of tigers here was 121. It means Nepal is  seven short to meet the target.