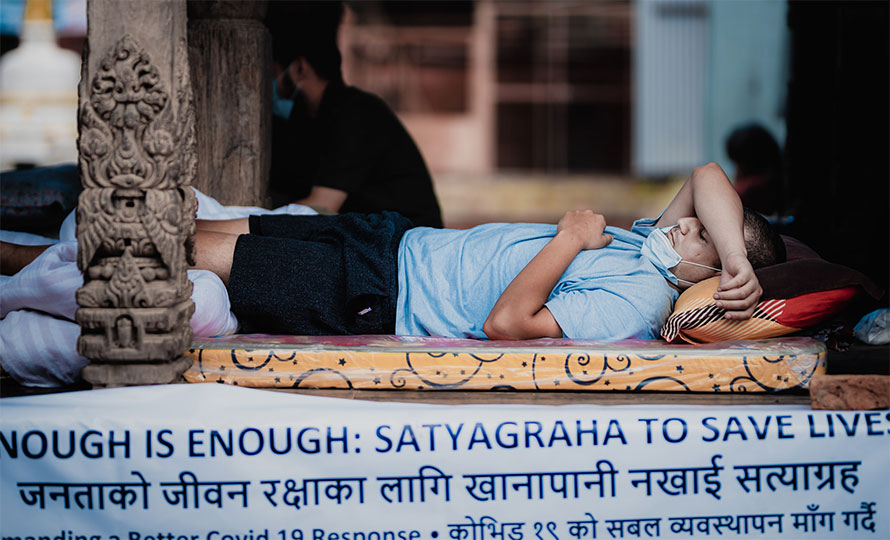 Kathmandu, August 3
Iih, a leader of the Enough Is Enough campaign, has been hospitalised on Monday after his health deteriorated on the 17th day of his fast-unto-death.
Iih and a few other leaders of the youth campaign have been staging the hunger strike demanding that the government implement a 12-point agreement signed with Iih and Pukar Bam to convince them to end the similar hunger strike in early July.
Aalok Subedi, an activist supporting the cause, says Iih was hospitalised as the level of blood sugar and heartbeat decreased in him. However, Iih will continue the hunger strike in the hospital also, according to Subedi.
Since early June, the youth associated as a Facebook group have been putting pressure on the government to improve its Covid-19 response.