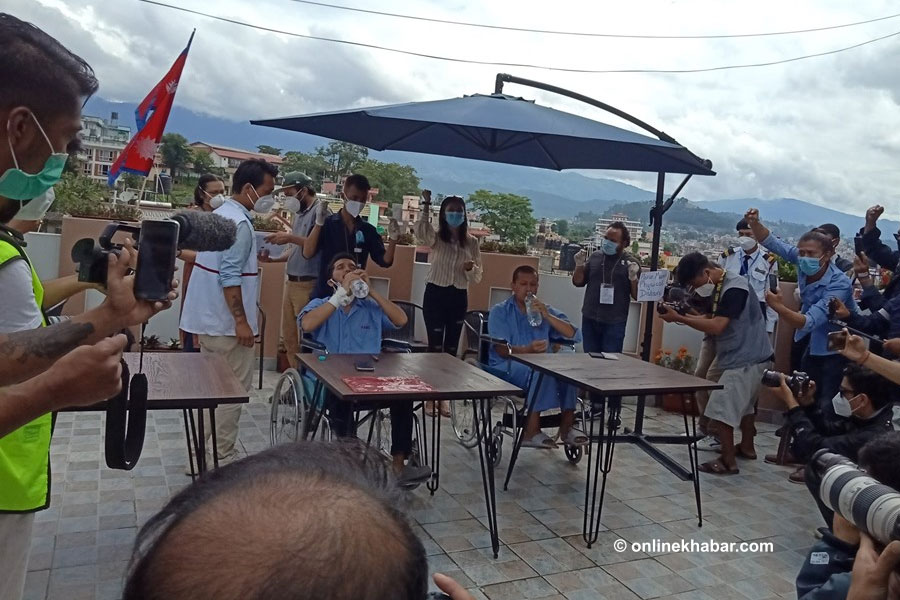 Kathmandu, July 7
Officials of the Ministry of Health and Population on Tuesday morning signed a 12-point deal with two activists associated with the Enough Is Enough group.
Following the deal, Iih and Pukar Bam have agreed to end their fast-unto-death. Demanding that the government stop rapid diagnostic tests, expand the range of PCR tests, and improve the quality of quarantine camps, they had launched the strike around two weeks ago.
The government has agreed to revise the coronavirus testing guideline to address the demands of the youth within this week. Likewise, another guideline about managing home quarantine will be issued within the period.
Both the activists from the agitating side and Roshan Pokharel and Sameer Kumar Adhikari from the ministry have signed the agreement.