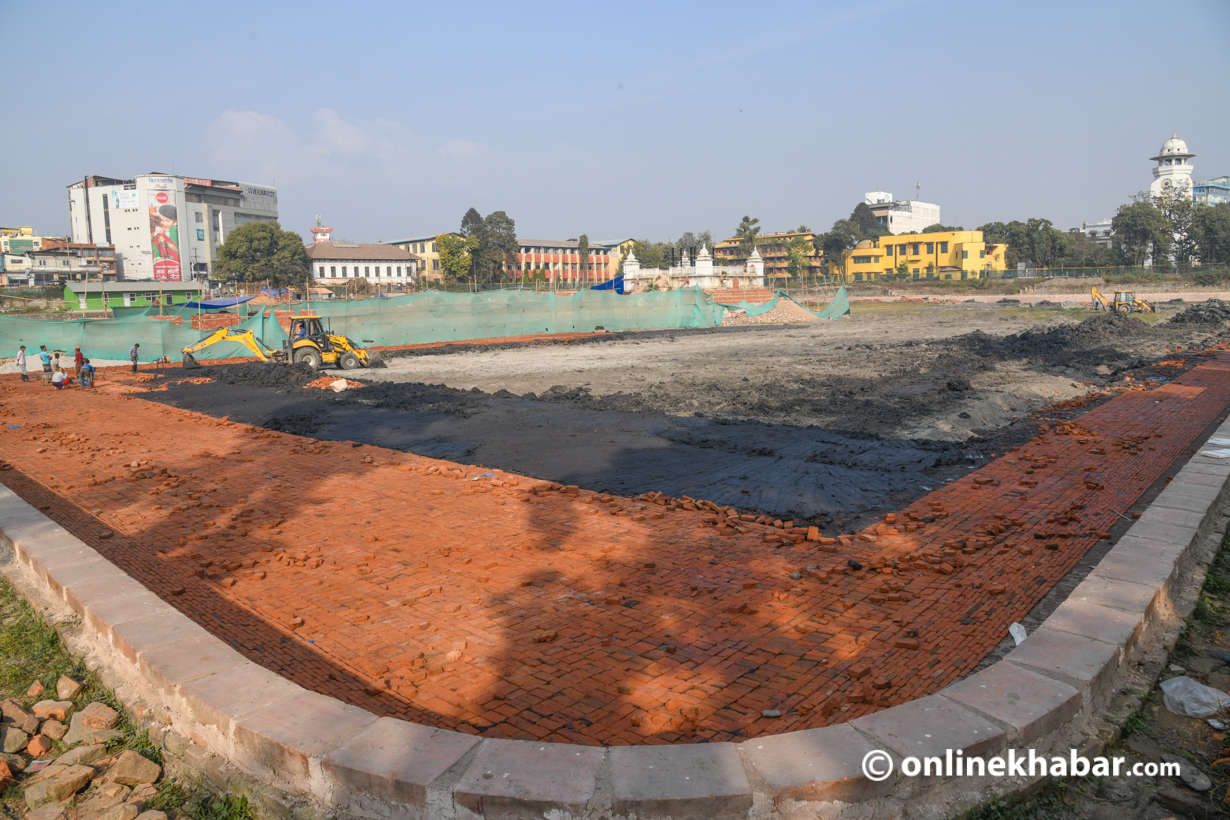 Kathmandu, April 24
Nepal is marking the fifth anniversary of the 2015 magnitude-7.6 earthquake on Friday as per the Nepali calendar. Five years on, the country is yet to complete the reconstruction of various historical and archaeologocial monuments.
Ranipokhari, a historical pond in central Kathmandu, is one of the monuments whose reconstruction was severely delayed. However, after seeing many controversies, the reconstruction had gained momentum of late. Authorities had aimed at reopening it after completing the reconstruction today, coinciding with the earthquake reconstruction.
However, the plan has been scattered owing to the ongoing lockdown imposed to control the coronavirus outbreak in the country.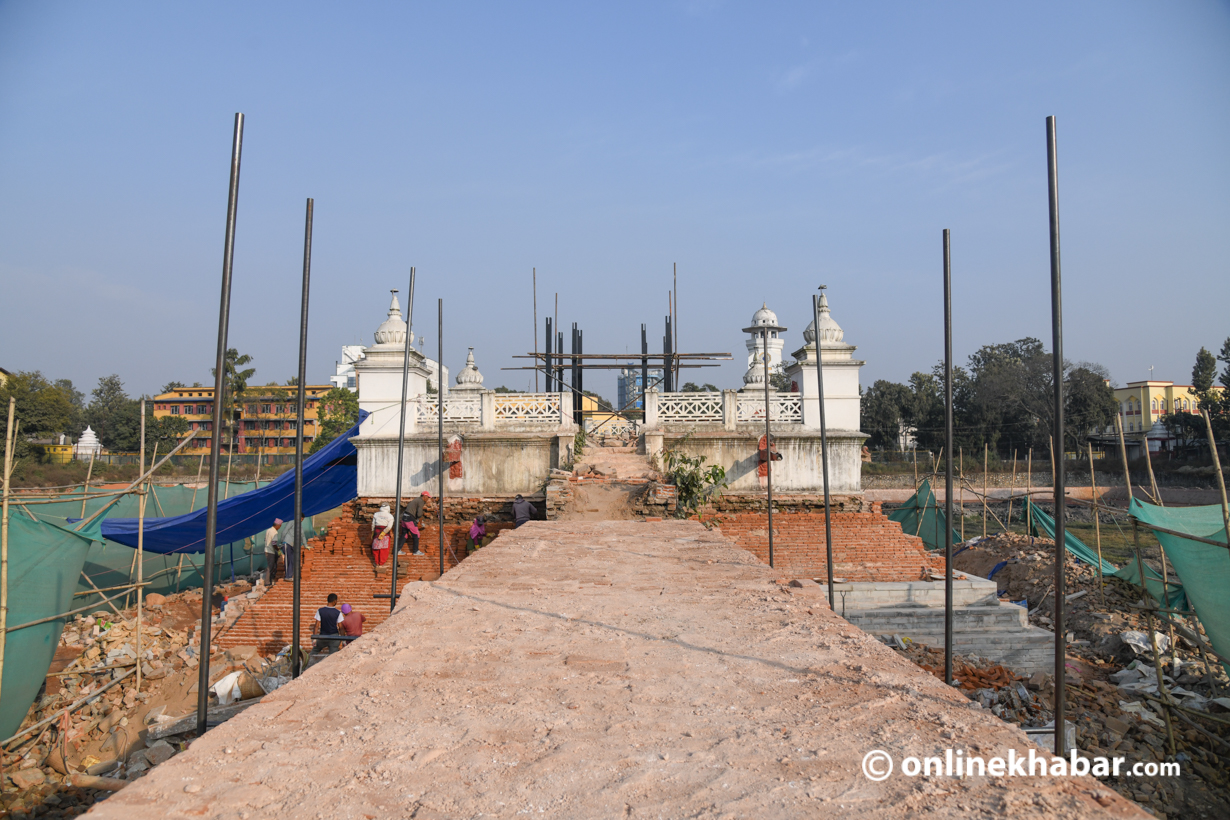 Till the day when the lockdown began last month, dozens of the workers were busy there, reconstructing the Balgopaleshwar Temple at the centre of the pond. However, everything has come to a sudden halt as the lockdown restrictions obstructed the movement of workers and transportation of construction materials.
"However, some workers were staying there before the lockdown began and they are monitoring the site now," Sanam Shrestha, a site engineer of CA Tulasi Construction, informs.
Meanwhile, the concerned parties are discussing if the remaining workers can be carried out during the lockdown also, according to him. The District Administration Office has already issued movement permits to the workers for the project.