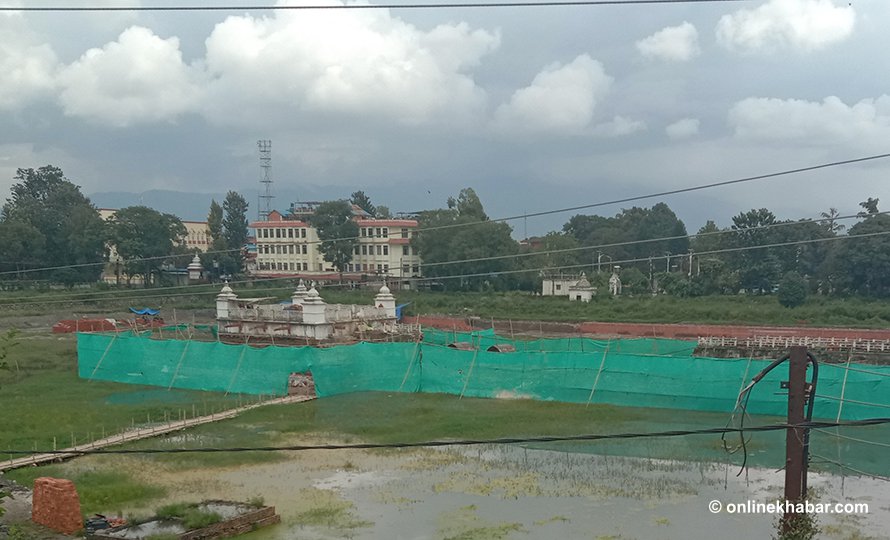 Kathmandu, January 16
Around 80 per cent works for the reconstruction of historic Ranipokhari at the centre of Kathmandu have been over by now, the National Reconstruction Authority says, adding the reconstruction will be completed in the next four months.
President Bidya Devi Bhandari had laid the foundation stone for the reconstruction of the pond damaged severely during the 2015 earthquake exactly four years ago today. However, the process was halted after local conservationists and heritage experts objected to the authorities' plan to use modern materials in the reconstruction.
Following the months-long protest, the authorities have agreed to use ancient materials as far as available and the tasks were handed over to a local consumer committee. The committee claims that the reconstruction works are moving ahead smoothly.
Similarly, CA Tulasi Construction, the contractor assigned to reconstruct the Balgopaleshwar Temple at the centre of the pond and a bridge leading to the temple, says around 80 per cent works for the bridge and 35 per cent works for the temple have been over.