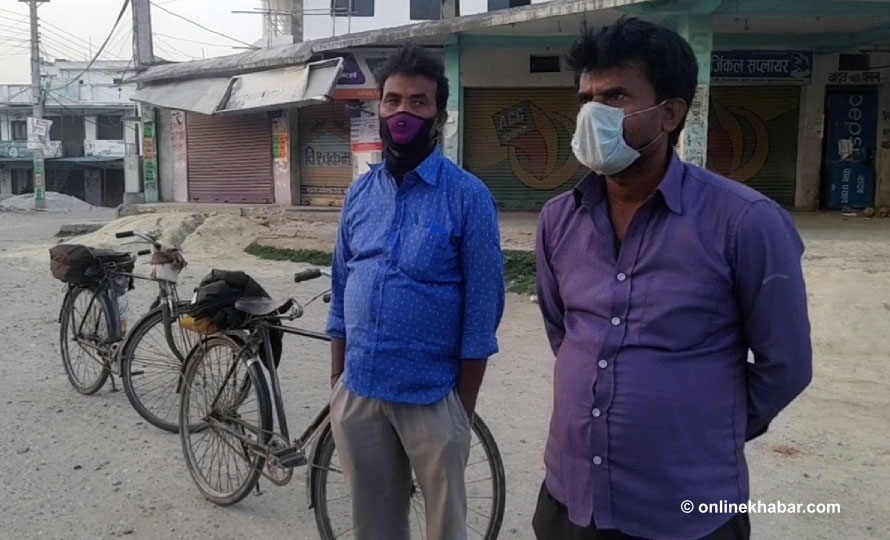 Gaur, April 1
Two Indian men travelled to Gaur of Rautahat district from Kathmandu, riding on bicycles, during the lockdown imposed to control the coronavirus outbreak in the country.
Raj Kishore Sah and Sanjaya Sah, permanent residents of Betauna in Motihari district in Bihar of India, left Kathmandu in the wee hours of Sunday and reached Gaur, a two in Rautahat bordering Sitamarhi of Bihar, on Tuesday evening, crossing around 200 kilometres.
They used to work as fruit vendors in Kathmandu. "We used to work daily to earn a living. But we could not sell fruits after the lockdown, and we ran out of money. The shopkeeper did not give us goods on credit, so we left," Raj Kishore says.
Police detained them for defying the lockdown order in Pathalaiya of Bara district. After they told their stories to the law enforcement personnel, they took them to Chapur of Rautahat on a truck, after which they rode the cycles again.
Meanwhile, after the police in Gaur said they could not cross the border, the duo are sad now.