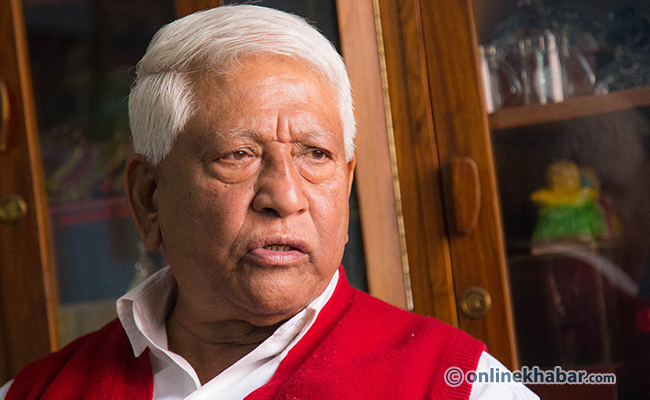 Kathmandu, August 5
Nepali Congress leader Arjun Narsingh KC did not take the oath of office as a minister without portfolio after he did not get the much-coveted Home Ministry.
KC's name had figured in the list of three ministers the Congress had selected for inclusion in the Prachanda-led Cabinet.
NC President Sher Bahadur Deuba had asked leader KC to choose Defence or Health portfolio. But leader KC said he will not join the Prachanda government if he does not get the Home portfolio, the leader's aide, Saroj KC, informed.
Bimalendra Nidhi will lead the NC team in the government as Deputy Prime Minister, with an additional Home portfolio.
KC had demanded leadership of the NC team in the government. The Congress had recommended his name after he agreed to become a minister in the Prachanda Cabinet, during a meeting on Thursday morning with party Chief Deuba.