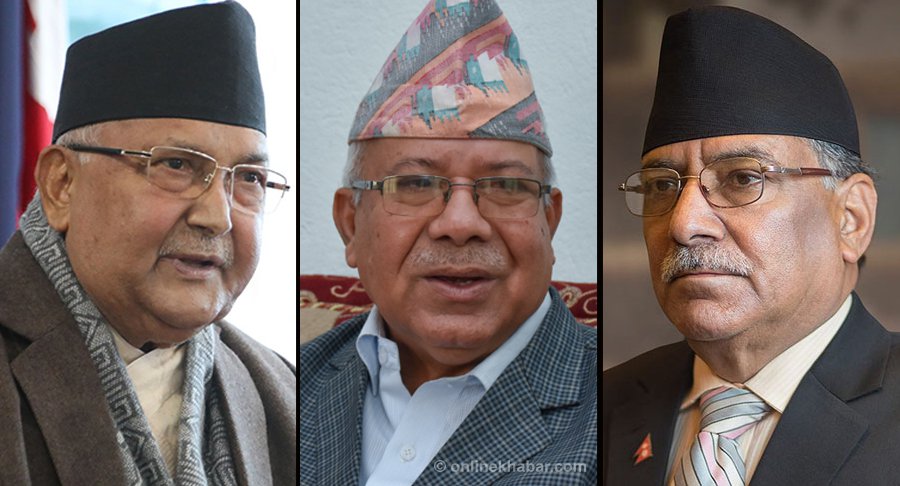 Kathmandu, June 4
Ruling party chairmen PM KP Sharma Oli and Pushpa Kamal Dahal have met senior NCP leader Madhav Kumar Nepal before its scheduled secretariat meeting on Tuesday.
The secretariat meeting scheduled for 3 pm on Tuesday will discuss responsibilities of the central members. It has been learned that the three leaders also discussed the same during the meeting this morning.
Sources close to the party say that the talks were positive.
Nepal for the past year has been demanding that the same person should not lead both the party and the government. However, Oli and Dahal have different views regarding this issue.
Though it has already been two weeks since top leaders of the ruling party reportedly finalised a list of 147 leaders to include in the party's politburo, the party has not declared the committee yet.
It seems two chairpersons of the party–KP Sharma Oli and Pushpa Kamal Dahal–are reluctant to form the politburo as it is likely to displeasure many leaders whom they would fail to include in the committee.