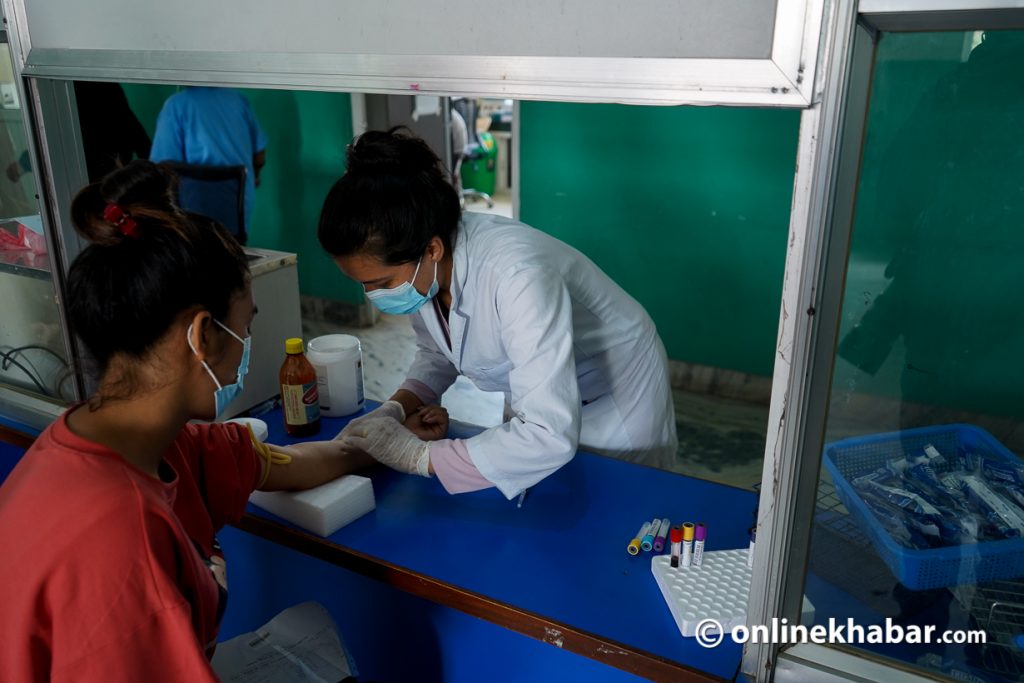 Kathmandu, August 29
The government says the dengue outbreak has reached as many as 70 districts out of 77.
The Epidemiology and Disease Control Division under the Department of Health Services says it has recorded 539 dengue patients from January of this year until now.
Province-wise, Bagmati and Lumbini have recorded the highest numbers of districts with infections, according to Dr Gokarna Dahal, an official of the division.
Lalitpur, one of the three districts in the Kathmandu valley, has the highest number of cases (858), followed by Rupandehi (363) and Kathmandu (332). Dhading, Tehrathum, Sindhuli, Bhaktapur, Sankhuwasabha, Arghakhanchi and Gulmi have around 70 cases each.
"The number of cases is rising since the second week of August, and it is likely to increase more," informs Dr Dahal.
Dahal claims the authorities are working with local and district authorities to control the dengue outbreak.