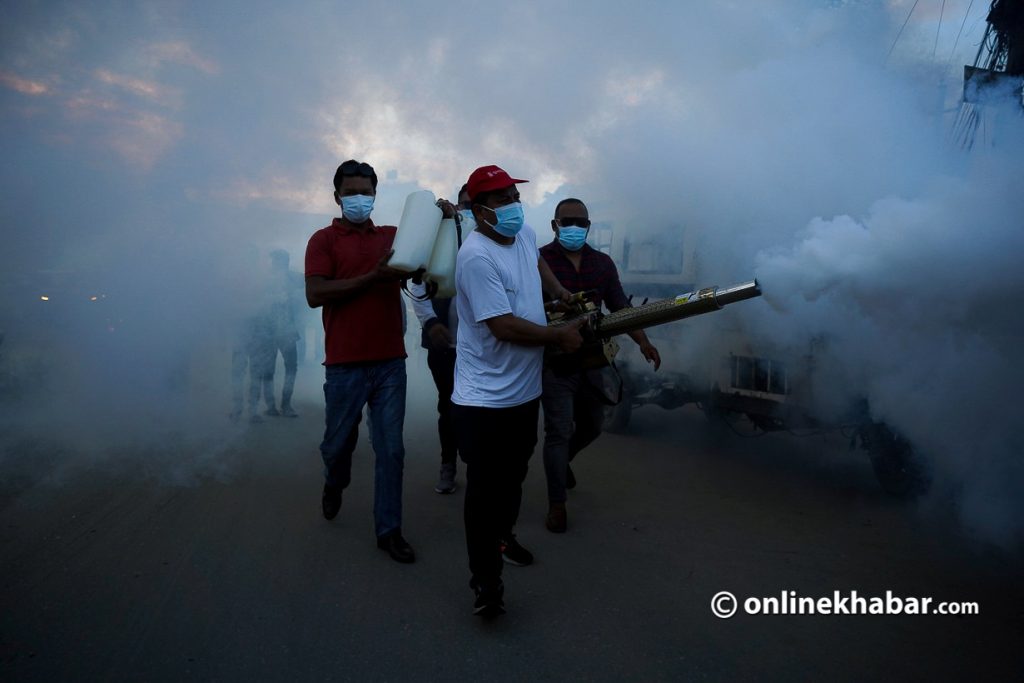 Kathmandu, July 19
Dengue infections have been on the rise throughout the country.
Director at Epidemiology and Disease Control Division, Rudra Prasad Marasini shared that the infection rate has gone up drastically over the past week.
Marasini further shared that due to continuous rainfall, adequate attention was not paid to sanitation, resulting in a daily rise in infection cases.
In the span of a week, over 1,000 dengue patients have been detected. According to the Division, as many as 2,930 people have been infected with dengue as of July 17. As informed, there were only 1,337 cases of dengue infection till July 13.
During this period, Koshi province reported the highest number of infections with 1,746 cases, followed by 468 cases in Bagmati province, 279 in Sudurpaschim province, 269 in Gandaki Province, 134 in Lumbini province, 18 in Karnali province, and 16 in Madesh province.
As per the Division's data, 10 districts have experienced the highest number of infection cases, accounting for 82 per cent of the total infections. Sunsari district recorded the highest with 1,571 cases of dengue infection, followed by Dhading with 256 cases, Darchula with 188 cases, Kaski with 149 cases, Sankhusabha with 58 cases, Kathmandu with 46 cases, Kanchanpur with 39 cases, Bhaktapur with 36 cases, Myagdi with 35 cases, and Jhapa with 32 cases.