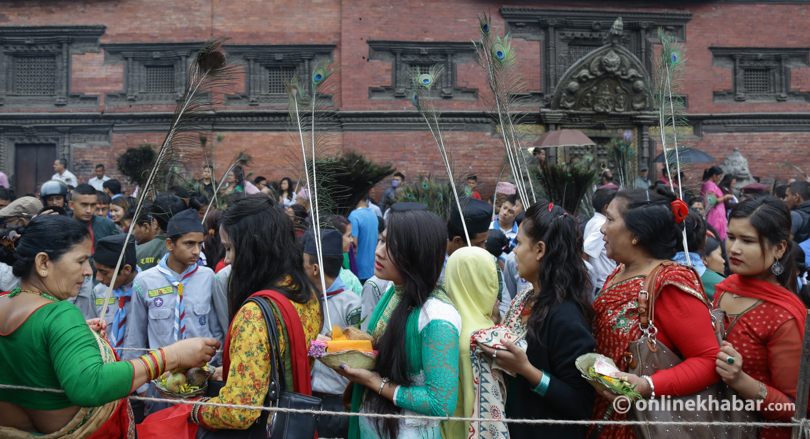 Kathmandu, August 11
Hindus in Nepal are celebrating the annual Krishna Janmashtami festival commemorating the birth of Krishna, who is considered the eighth avatar of Lord Vishnu, on Tuesday. However, the day is unlikely to see any public celebrations this year as the government has advised people against public gatherings so as to avoid the risk of coronavirus infection.
The Lalitpur metropolitan city has already informed that historic Krishna Temple in the city will not remain open even on this day due to the crisis. Likewise, most of the temples in the country are shut amid the crisis. Devotees are celebrating the festival indoors.
In the past years, schools of Kathmandu used to get their young students clad in Krishna's attire and organise singing and dancing events to celebrate the festival. However, this year, all the schools are closed for the past five months.
Meanwhile, in her message of greetings on the occasion, President Bidya Devi Bhandari has wished the festival would strengthen feelings of love, sympathy, and friendship among the people.