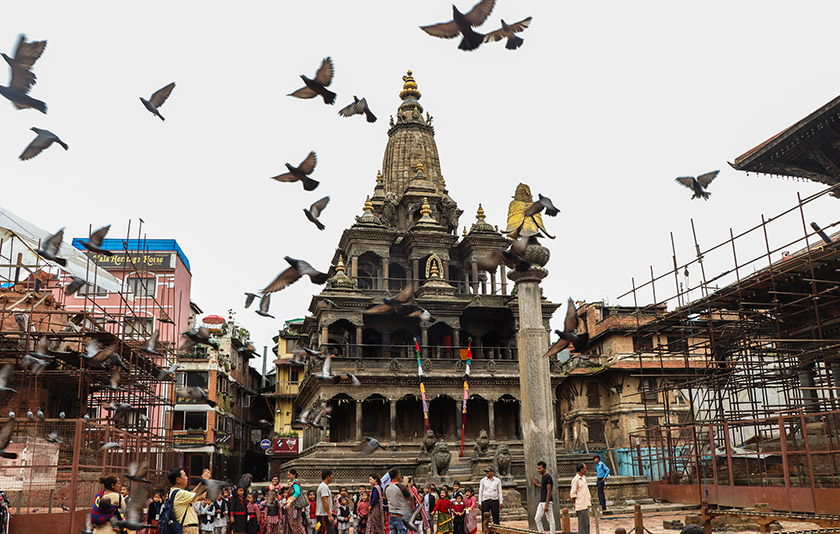 Kathmandu, August 7
Lalitpur metropolitan city says the famous Krishna Temple in Mangalbajaar, Patan of the city will not be open for pilgrims even on Krishna Janmashtami, the annual festival commemorating the birth of Lord Krishna.
Hindus across the world are celebrating the festival coming Tuesday this year.
Whereas the Malla-era temple would attract thousands of pilgrims every year on this special day, it will remain closed this time due to the Covid-19 fears, according to the local government's General Administration Division Chief Shree Bhadra Ojha. The city government and local Mangal Tole Sudhar Sangh made the decision on Thursday.
The city has urged all to celebrate the festival indoors this year.
Recently, the federal government has also issued a guideline on celebrating festivals by maintaining safety provisions required to protest oneself from the infection.