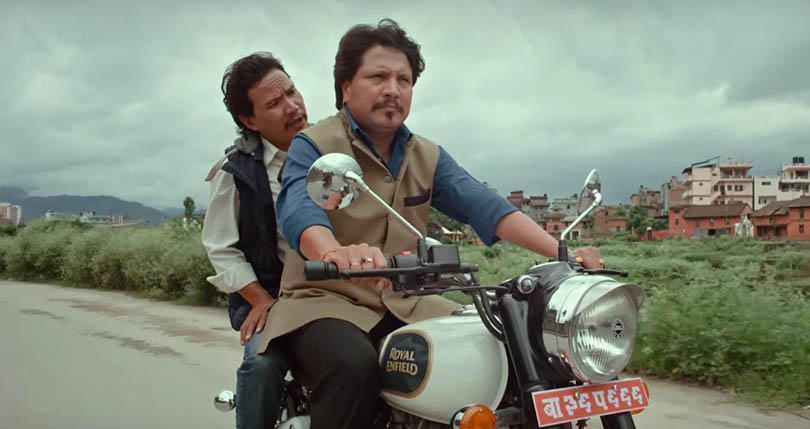 A still from Chhakka Panja. Courtesy: Aama Saraswoti Geeta Devi Films
After the success of Chhakka Panja, comedy-duo Deepak Raj Giri and Deepa Shree Niraula will produce the fourth movie under their banner Aama Saraswoti Geeta Devi Films.
The new movie, the title for which have not been finalised, will be directed by Nai Nabhannu La 4 director Bikash Raj Acharya and will begin shooting next month.
The movie, written by Acharya himself, will be a romantic comedy.
"It is our conscious decision to work with a good story now onward," says Deepak Raj Giri. "The collaboration with Bikash ji will be interesting to see.
Jitu Nepal has been roped in for a role in the movie while the remaining cast remains un-finalised.