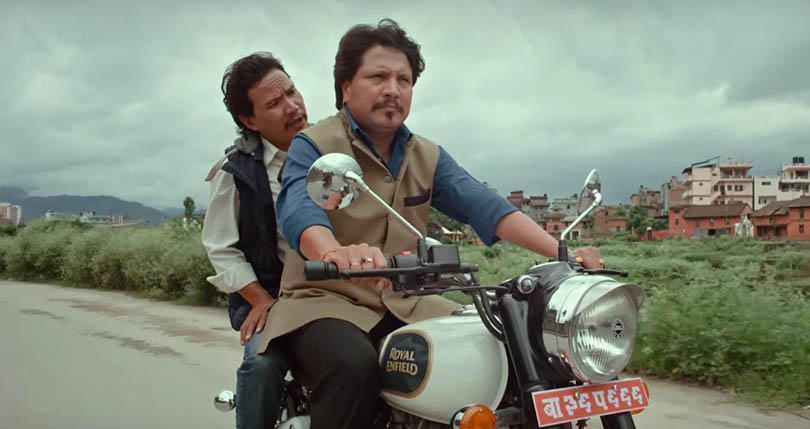 A still from Chhakka Panja. Courtesy: Aama Saraswoti Geeta Devi Films
Deepak Raj Giri and Deepa Shree Niraula have arrived in Belgium to host a special screening of their blockbuster movie Chakka Panja (read review). The duo will also perform at live stage shows all over Europe as part of the tour.
A part of the amount collected from the sales of tickets will be contributed to Non-Resident Nepali Association – Women Forum (NRNA-WF), according to Rajani Pradhan deputy co-cordinatior of NRNA International Coordination Council. NRNA-WF had previously organised the two-month long 'MaHa Jatra' last year.
Chhakka Panja will be screened on January 8 in Leuven.