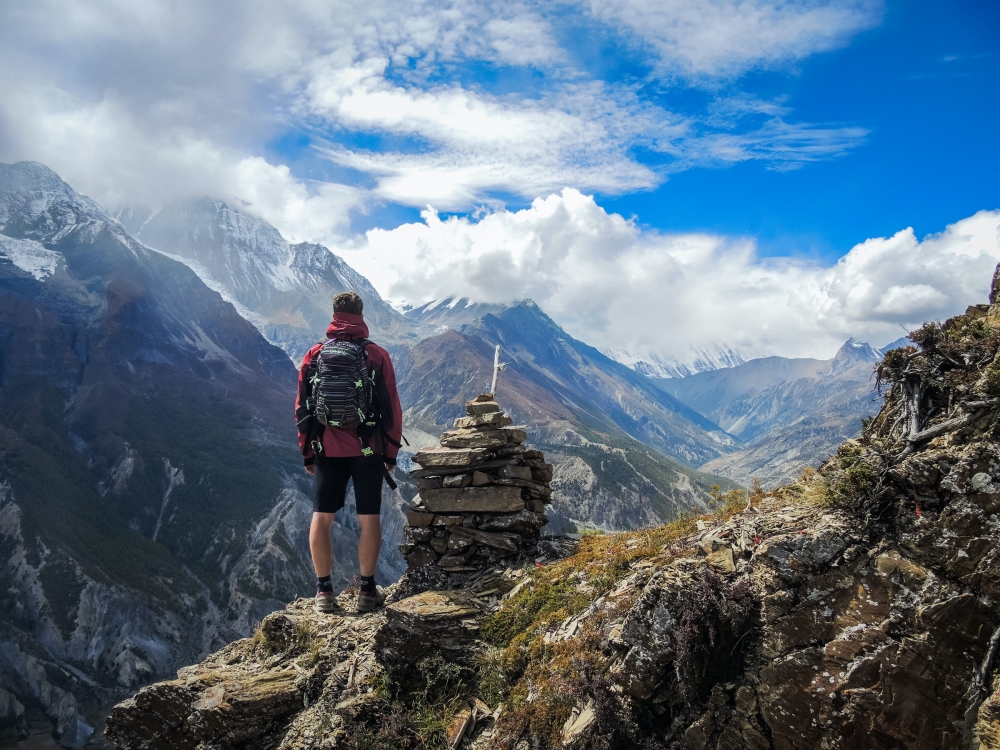 There is a different charm in solo trekking in the hills and mountains of Nepal. The best thing about it is that you get to walk at your own pace as you neither have to wait nor have to follow anyone.
In solo trekking, you also get to be very flexible and take detours as you please. Even though there are times you might feel lonely as there would not be anyone to whom you can share or express your feelings, planning and managing logistics for yourself becomes a lot easier.
That said, solo trekking is not as easy as it seems. It comes with a lot of challenges. One of the main disadvantages is you will have no one to help you if you fall or trip. But, if you are careful, this might not be a problem but make sure you have a first aid kit among other necessities with you.
There are many places to trek in Nepal. But, solo trekking, as mentioned, comes with challenges so today we will discuss some treks that can be done alone. These places are usually full of people, which means if you are in trouble, you will have people around you for help.
So, let's have a look at a few places where solo trekking is possible.
1. Ghorepani-Pool Hill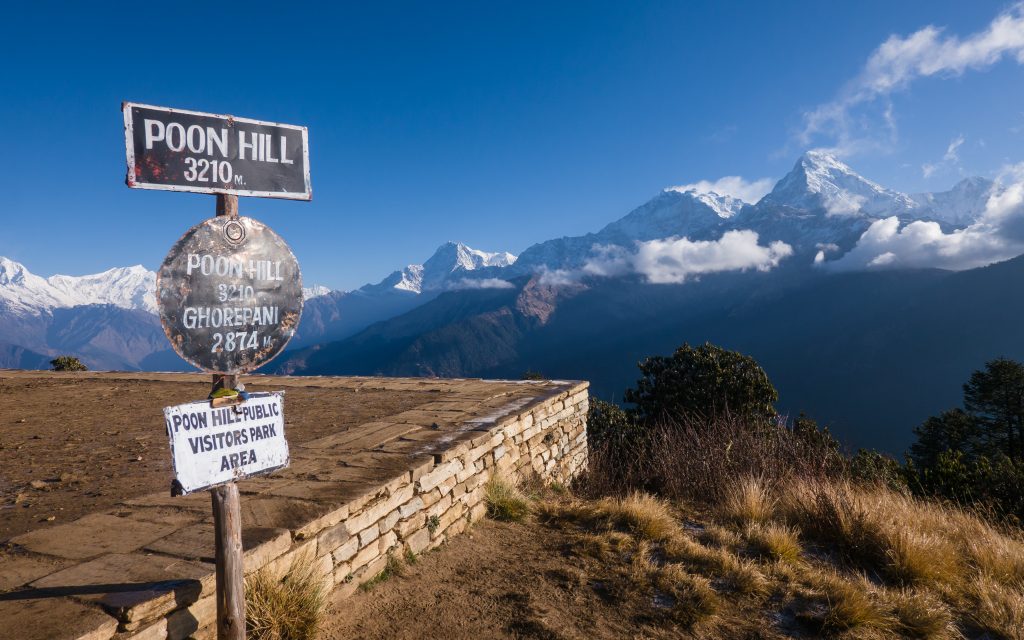 If you are a beginner, this is the ideal solo trekking destination for you. Ghorepani-Poon Hill trek is easy and one of the best if you want to stray trekking solo. The trail is easy and the views from Ghorepani and Pool Hill are just amazing. The sunrise from Poon Hill is just too good to miss out on. If you want to start trekking alone, start here.
Difficulty: Easy
Best time: Spring
2. Annapurna Base Camp
The Annapurna Base Camp trek is one of the easiest treks in the country. Starting from either Ghandruk or Landruk, the trek takes around a week to complete. Full of steps, the trek has many tea houses, which will help when you are tired. The trek is quite beautiful too as it takes you from nice hilly areas into a land surrounded by mountains on all sides. Another ideal solo trekking destination even for the first-timers…
Difficulty: Moderate
Best time: Autumn
3. Mardi Himal Trek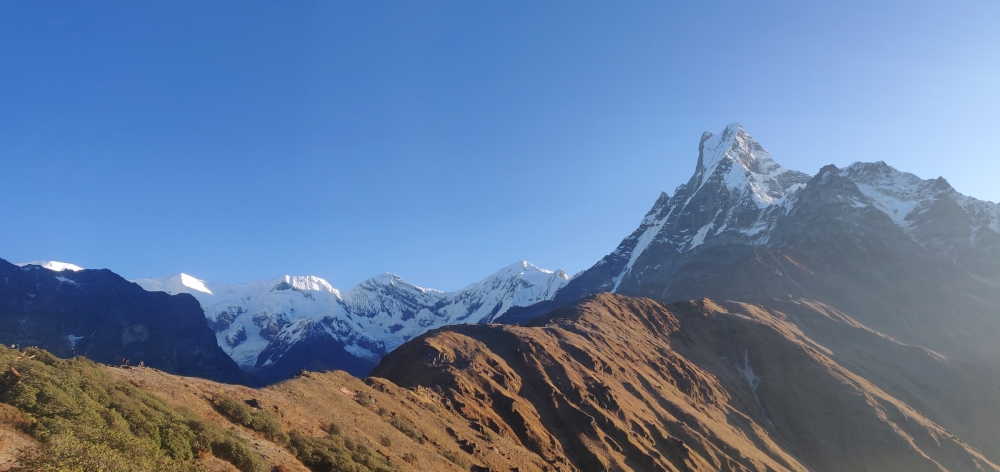 This is another trek that can be done alone with relative ease. A journey that takes around five days from Pokhara, you will walk through one forest after another until you reach 3,000 metres, after which the terrain becomes something else as you start to float above the clouds.
The trail to Mardi Himal viewpoint, which is at an altitude of 4,500 metres, is full of steep uphill that can be tiresome. But if you are fit enough, this can be easily done.
Difficulty: Moderate
Best time: Spring
4. Khopra Trek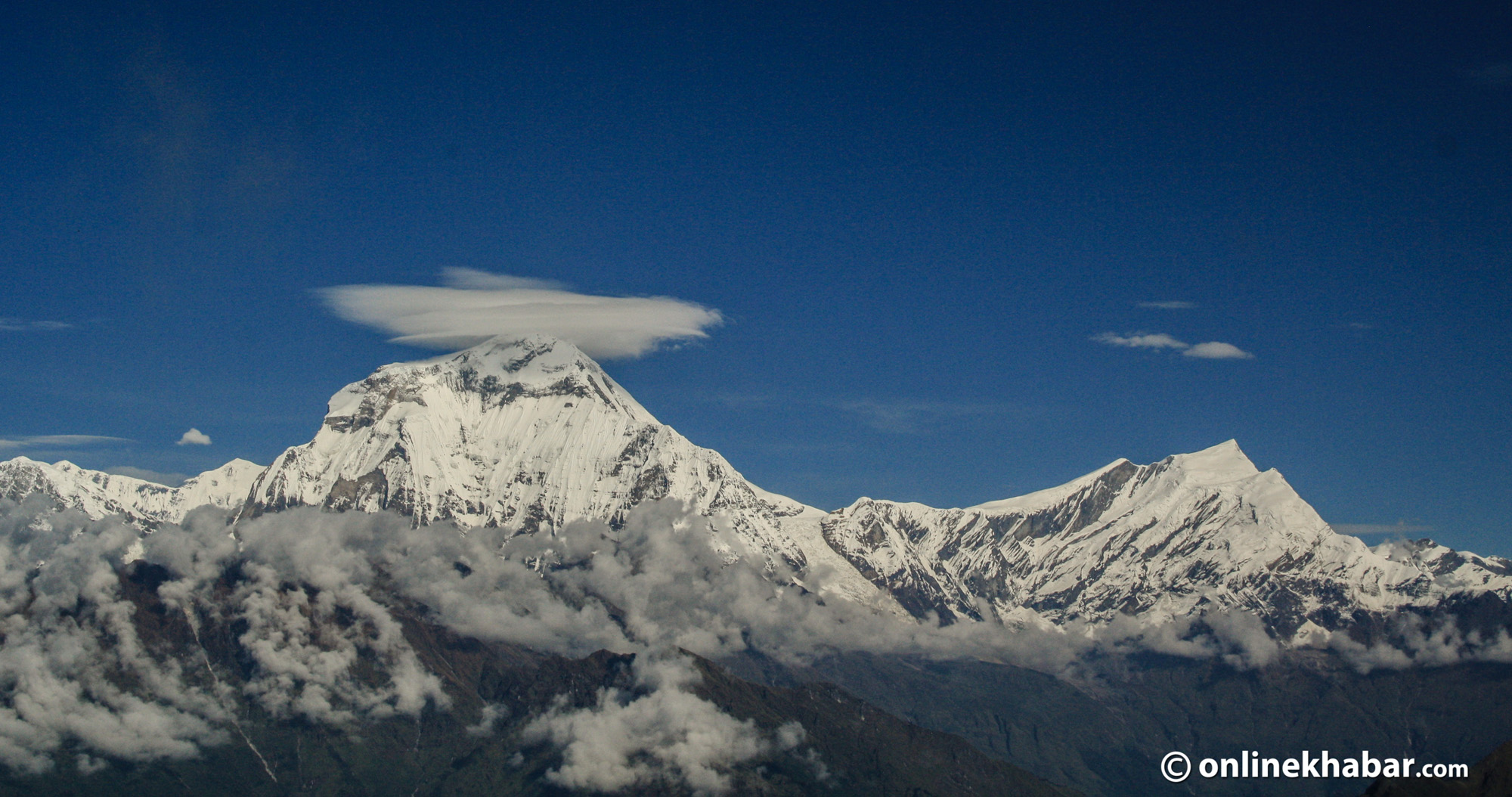 This is an offbeat trek in the Annapurna region from where you get to see a panoramic view of the Annapurna and Dhaulagiri ranges. The trail is full of both uphill and downhill and is not as easy, but places like Tadapani, Dobato, Muldai View Point, Khopra Danda and Khayer Lake will make the trip worthwhile. You can start either from Ghorepani or Ghandruk.
Difficulty: Hard
Best time: Autumn
5. Annapurna Circuit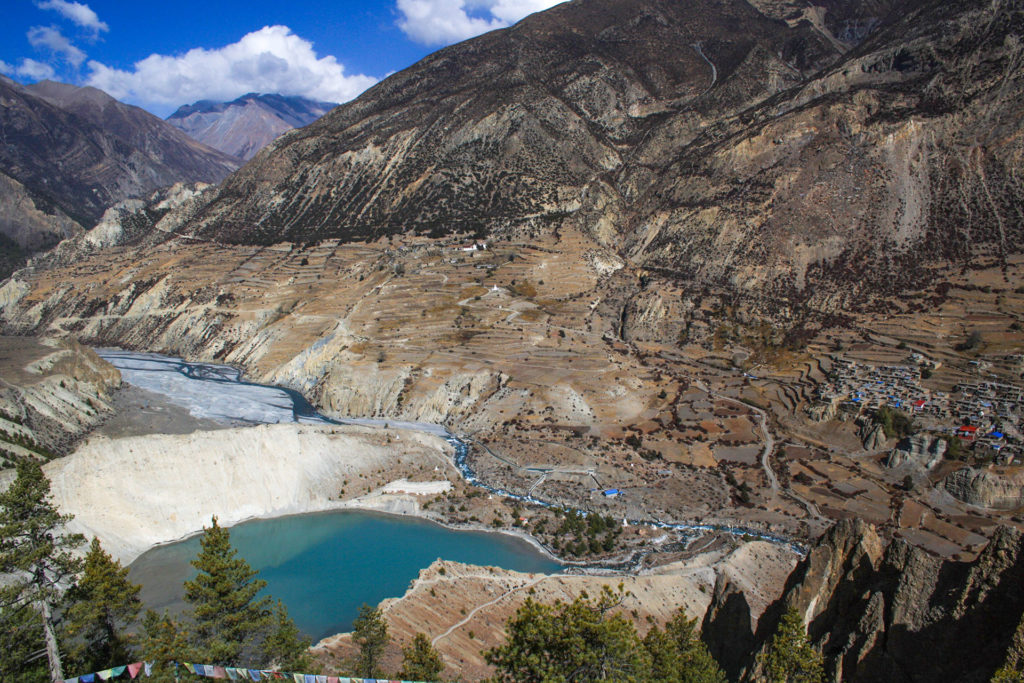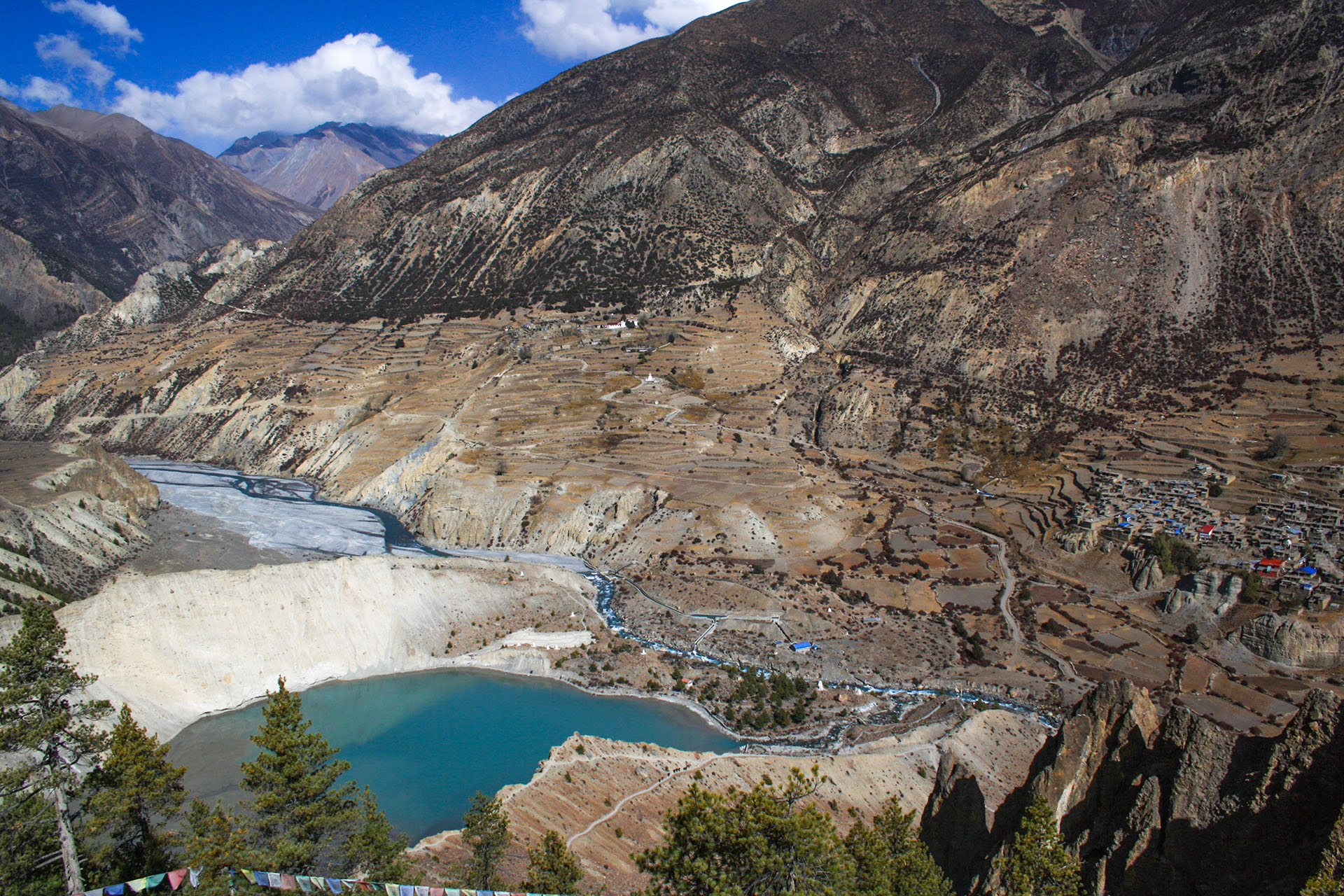 The Annapurna Circut trek is one of the prettiest treks not just in Nepal but in the world. The trek is quite easy for the most part and is great for solo trekking too. You get to meet a lot of people as you get allured by the changing landscape. It is advised that you do not go to Tilicho Lake and the Thorong Pass alone, but since there will be a lot of people on the trail, just join a group when you go to these places. This is a trek that should be on everyone's bucket list.
Difficulty: Hard
Best time: Autumn
6. Langtang Valley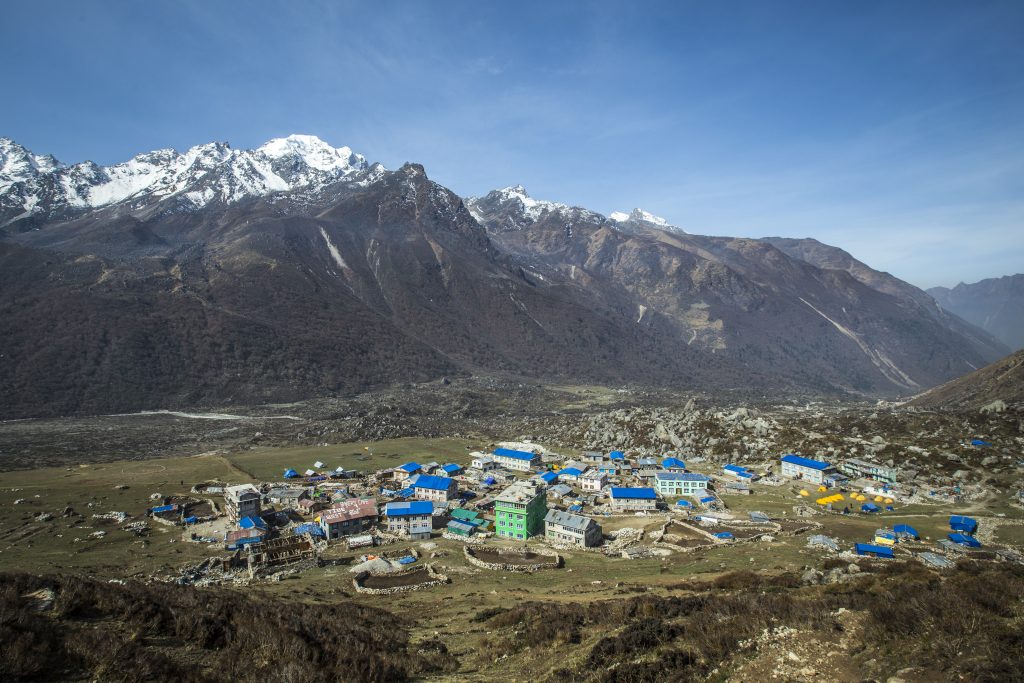 This is another easy solo trekking destination that could be done by anyone. The trail starts from Dhunche near the Nepal-China border and goes to Langtang valley, which is one of the most beautiful places in the country. Its gentle pace does not have a lot of uphills and takes you back in time and into the life of the Tamangs. The view from Kyanjin Ri and Tsergo Ri is just too good to miss out on and is the only hard part of the trail.
Difficulty: Easy
Best time: Spring
7. Everest Base Camp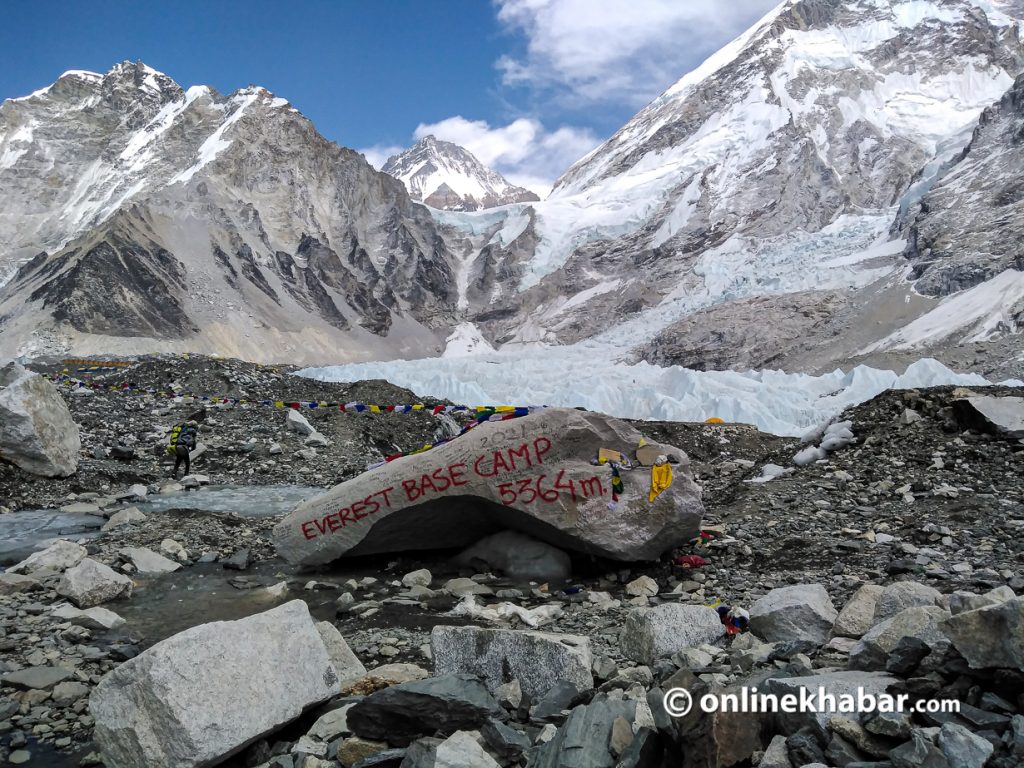 Like the Annapurna Base Camp trek, Everest is also quite easy for solo trekking. There are going to be some hard days, but the trek is smooth and easy and full of some great views of mountains like Thamserku, Ama Dablam, Everest, Lhotse and Nuptse. The trail beyond Namche is just too great. There will be a lot of people on the trail and since it is too commercial, even if you struggle, you would not be left stranded. A must-do trek in one's lifetime…
Difficulty: Moderate
Best time: Autumn
8. Gokyo Lake Trek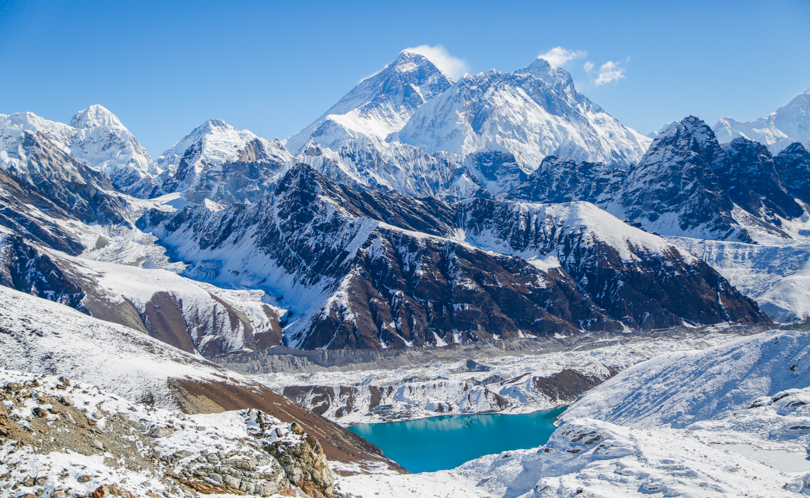 Gokyo is the crown jewel of the Everest region. Like the EBC, this is just as easy given how it has been commercialised over the years. The trail up to Namche is the same as it is for the EBC, after which it detours to Machermo and into Gokyo lakes. After Namche, the trail is easy-paced and fun as you get up close to the mountains. A trek that can definitely be done alone…
Difficulty: Moderate
Best time: Spring