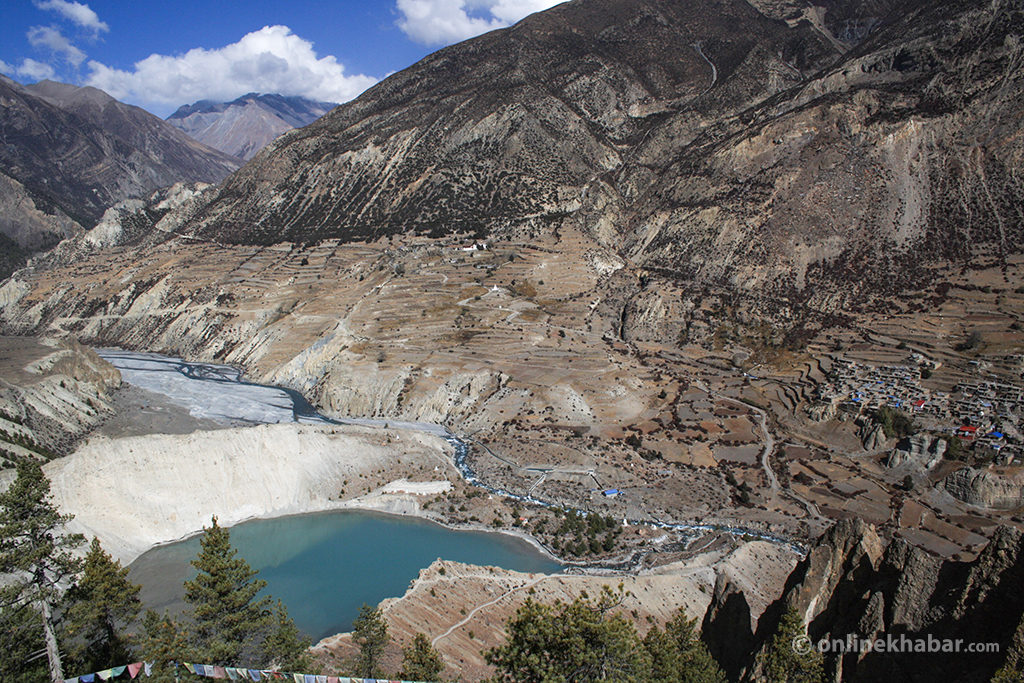 The 3 am alarm is cruel for a morning person like me. I hit the snooze button and thought about the challenges ahead. I was about to climb 1,000 meters up to Thorong Pass (5,416 meters in elevation), then descend 1,600 meters to Muktinath. The pass would have to be crossed quickly to avoid winds. And, of course, it would all be done at an extremely high altitude.
The Annapurna Circuit
I was walking the Annapurna circuit, one of Nepal's most famous treks that stretches for 300km around the Annapurna mountains in the Himalayas. The trek begins at Besi Sahar and climbs up to 5,416 m and ends at Muktinath.
Along the way, it passes through dozens of lowland and high mountain villages and some of the most spectacular natural scenery in the world.
Takes you back in time
Embarking on this journey is sure to take you back in time. You will get away from all distractions of modern society. There are instances to prove that the lifestyle of the people of the mountain villages are similar to what it was centuries ago. Gone are the sounds of cars, motorcycles, or machines of any sort. Replacing them are the sounds of rivers and waterfalls, of men porting goods or playing cards.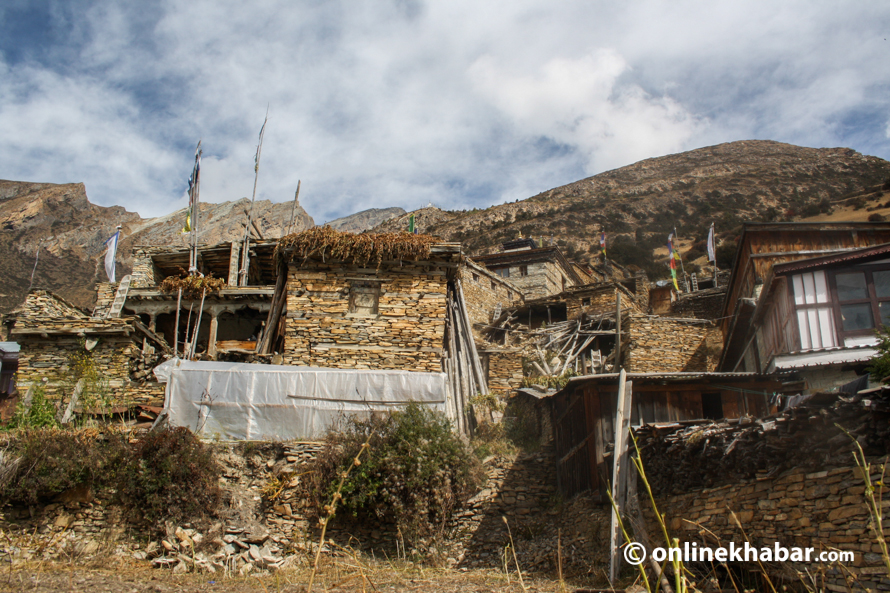 One will notice that most things around the area are made by hand. Until recently, everything had to be carried on the backs of porters or mules. Luxury items such as sweets and beer are available but at double the cost.
The road
On the first part of the Annapurna circuit, you walk on jeep tracks–it is no fun. But once you get far from the road, it does feel good. Sturdy suspension bridges that provide scenic vistas span many of the big rivers. In some areas, the trail has been 'dynamited' out of mountain faces, providing dramatic, thousand-meter drops to the valley floor below.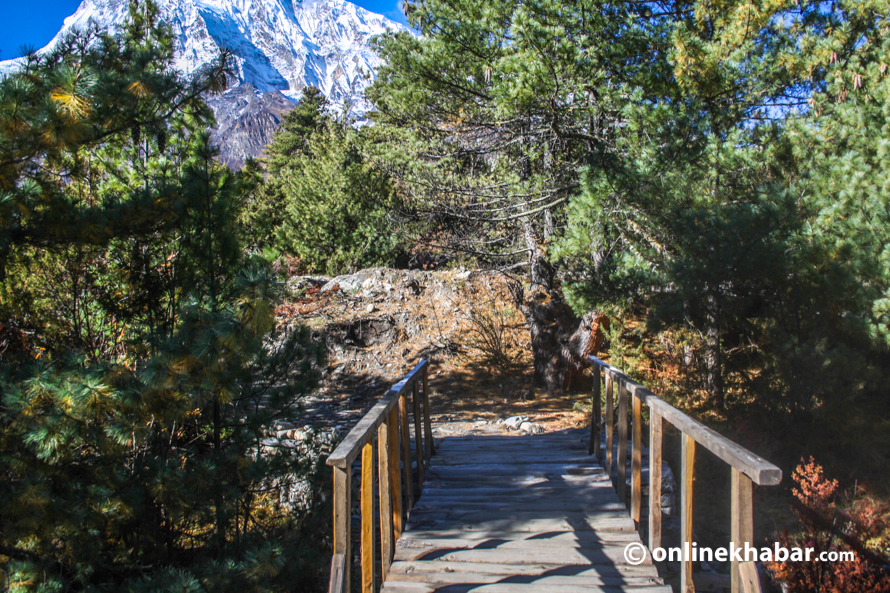 The view
The view does get amazing as you get higher up. The Himalayas are, quite simply, splendid. Every day as you go higher in the Annapurna circuit, the view changes and that makes this trek interesting.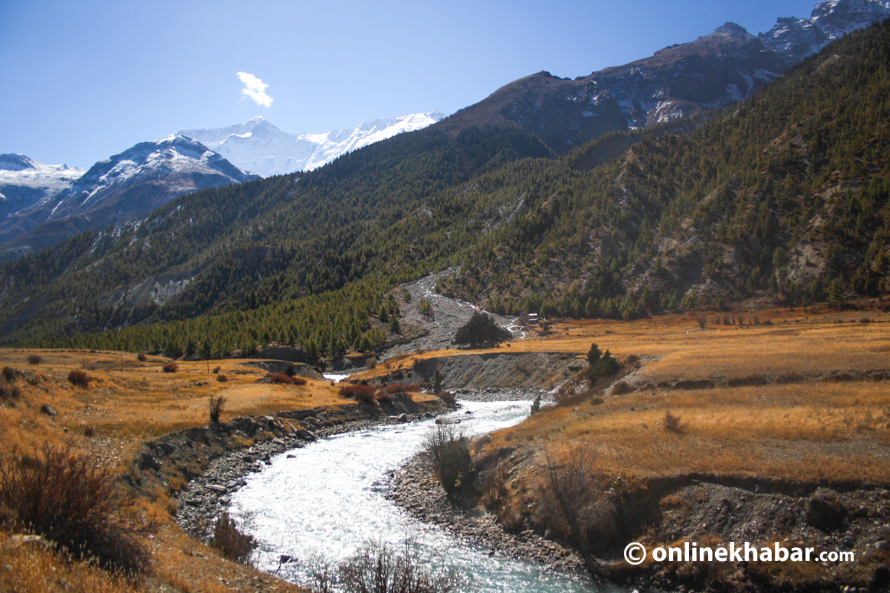 One day you're walking around green hills with Mt Manaslu behind you and you see icy rivers on the valley floors. The next day you see jagged cliffs towering in the background against a backdrop of crystalline skies. An embarrassing abundance of waterfalls cut deep trenches into the rock face.
People
The Annapurna circuit trail takes you through numerous villages that offer glimpses into traditional Nepali village life. The religion of the majority is Hinduism in the lowlands, and it slowly changes to Buddhism as you go higher up. The lifestyle of the people reflects Tibetan influences. As you climb higher into the mountains, Hindu icons give way to Buddhist prayer wheels and monasteries.
Most people we encountered were genuinely pleased to see us and greeted us. But there were a few who were not as pleased, and didn't like domestic tourists.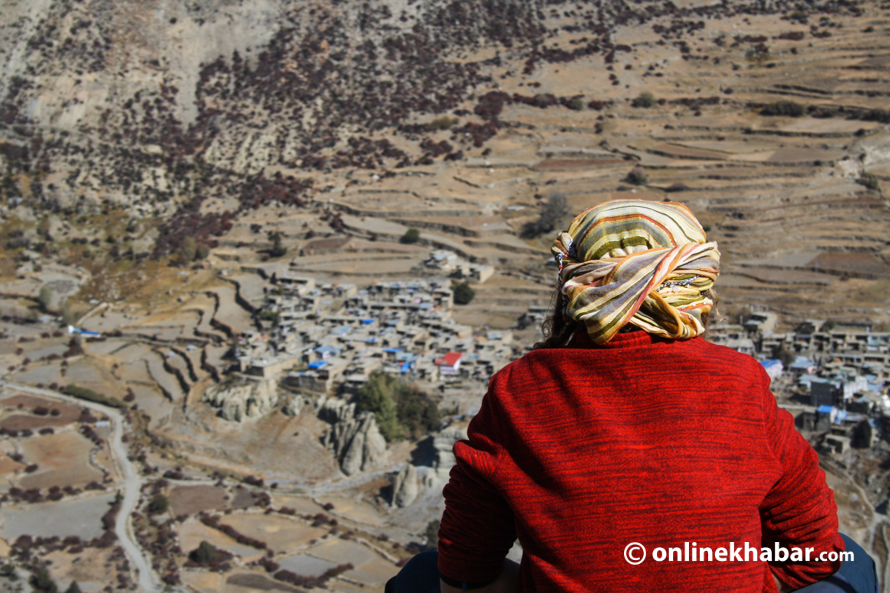 Porters on the Annapurna circuit trail, who were carrying loads between 15-25 kgs on their backs never complain. With a smile on their face, they carry on. Glimpses of smiling kids who ask for chocolates is a common sight as is getting passed by 60-year-old grandmothers.
Tea Houses
Most of the villages we passed through had lodges geared toward trekkers. The lodges are simple wooden huts with thin mattresses, clean sheets, and decent duvets. The rooms cost around 200 for domestic tourists and 500 for foreigners.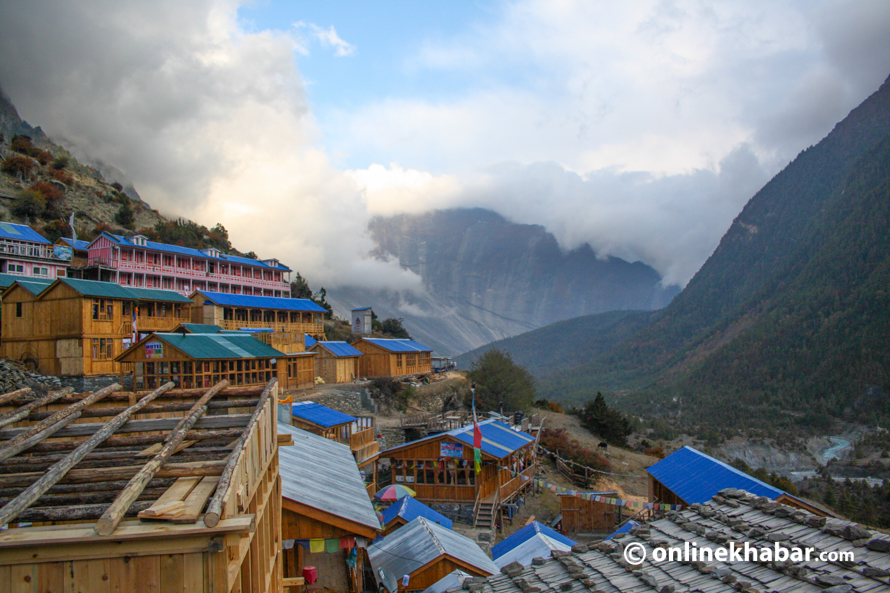 Dal Bhat power 24 hour
The range of food on the Annapurna circuit trail was surprising. From Nepali specials to the continentals, you get it all. But the only meal we had on the trip was dal-bhat for lunch and dinner and buckwheat chapatti for breakfast. Even though it did get a bit monotonous, but trying a lasagne at 4000m prepared by people who've never tried them wasn't something I was willing to do.
Regardless of food quality, I managed to eat at least three times a day. I had no idea that I could eat as much.
The best thing about this trail is yak cheese, which tastes like a fine parmesan and enhances every meal imaginable. Seabuckthorn juice, made from a local berry that tastes like apricots, was another stellar treat.
Reaching Higher Ground
The scenery changed for the better as we climbed higher up the Annapurna circuit. The wind helped us see crystal clear blue skies and snow-capped mountains. Up above the tree line, the scenery transformed into a barren, Tibet-like landscape of brown hills, landslides, and jagged peaks.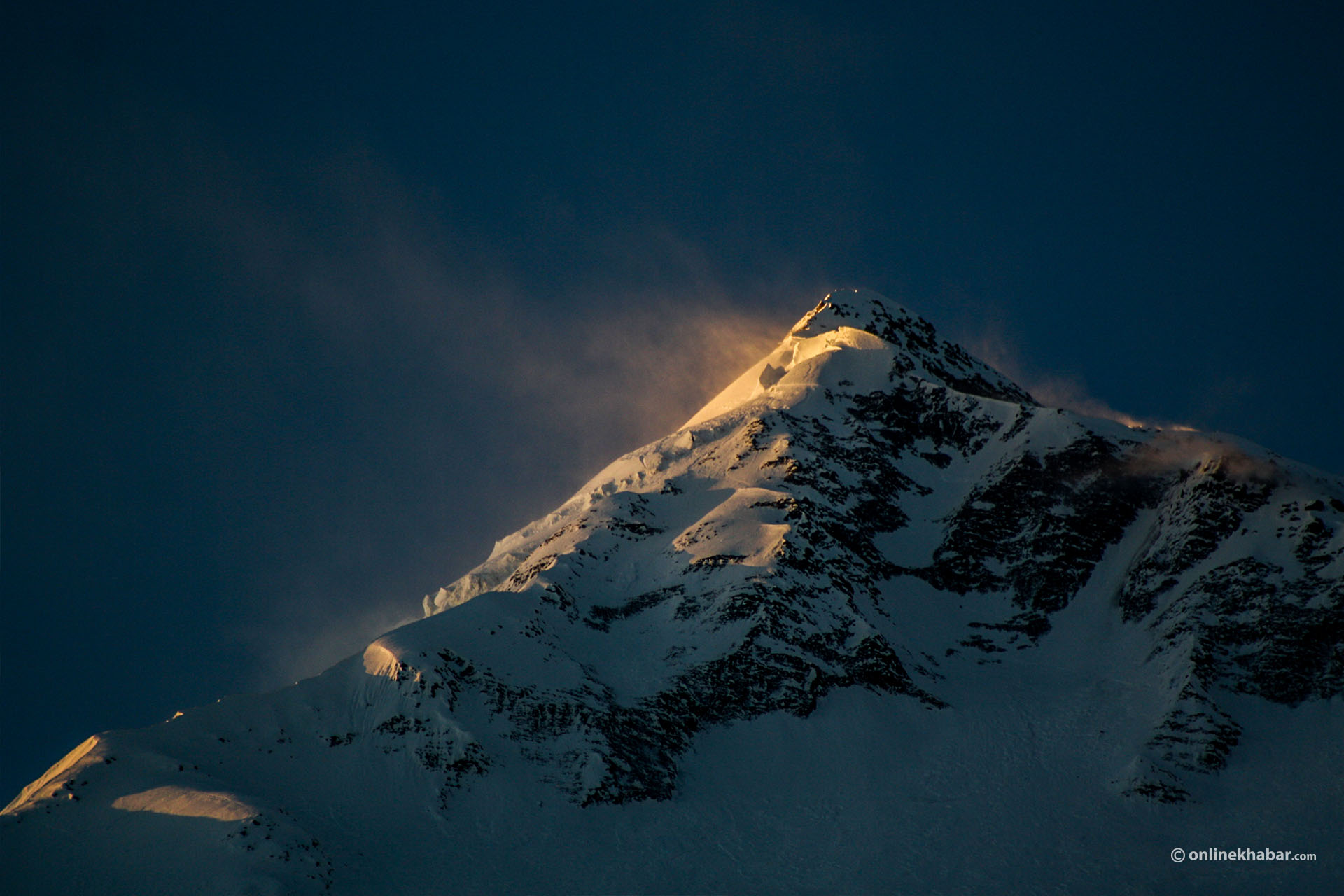 The air got considerably thinner above 3,000m mark, which made steep climbs and rigorous efforts more difficult. But, although thin, the air felt so pure and fresh.
Freezing Cold
The temperature during the night changes dramatically. The only way one can escape it is by layering up. The rooms have no heating which means a down sleeping bag and a down jacket is a must.
The wind gets frosty above 3,500m which makes walking around quite tough. Still water freezes at night which makes going to the toilet quite weird.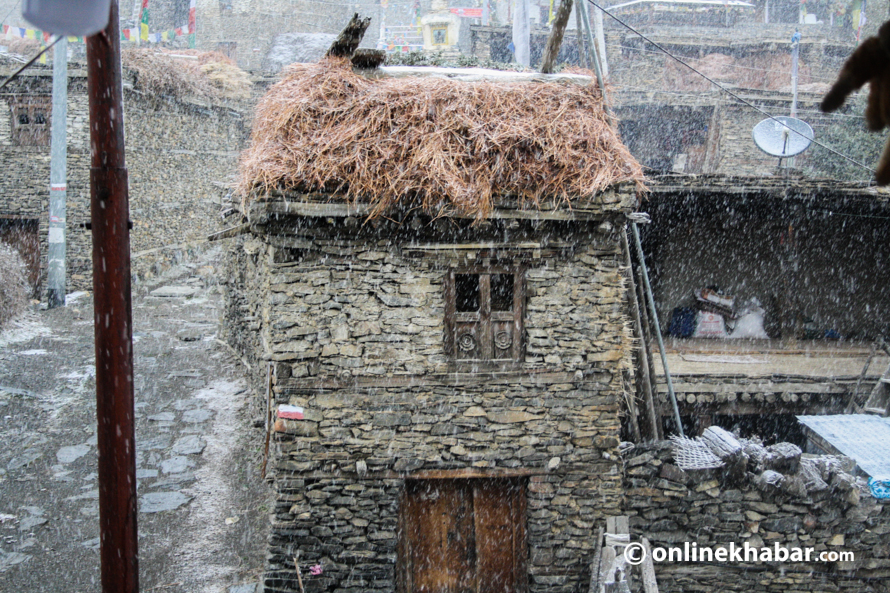 On the bright side, a week of freezing nights provides a great incentive to get over the pass and down to lower elevations as quickly as possible.
Acute Mountain Sickness (AMS)
While heading to Yak Kharkha from Manang my friend had signs of AMS. Dizziness, lightheadedness and nausea made him take his meds. It was quite shocking because we felt we had acclimatized quite well.
We also heard about a porter dying in Tilicho Lake, which is also a major attraction of the Annapurna circuit. The incident was an eye-opener. The porter had crossed Thorong La 12 times; he was a certified, professional guide. That is why it is better to be safe and carry medicines or better take three days before going to higher altitudes because AMS can strike anyone, regardless of age, experience, or health.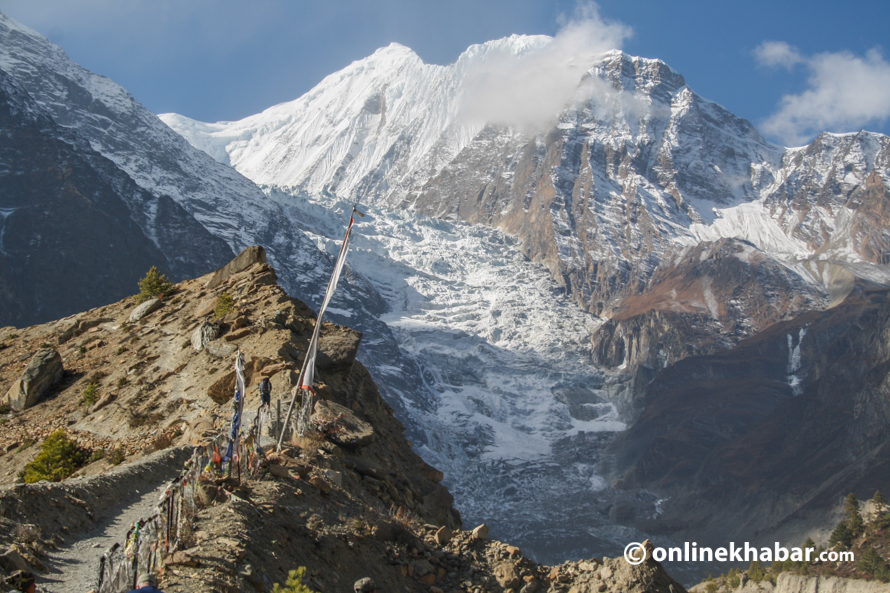 Thorong La
The first hour hurt the most. The climb from Thorong Phedi to high camp is impossibly steep, utterly unforgiving and doing that at 4 am wasn't great. Fighting for breath in the thin air, I'd pause every few meters, gaze up the unending mountainside, and indulge in a moment of self-pity. Then I'd stare back at the ground and put one foot in front of the other.
I felt my strength and optimism rising after an hour of climbing. I no longer had to stop as often; I was even able to make some breathy chatter with the people we passed.
Past the 5,000-meter elevation mark, the air became impossibly thin and dry. I had to pause every few meters to regulate my breathing.
Just as I was growing paranoid about my health, I glanced up and noticed some colours peeking out over the top of the cliff – prayer flags marking the pass. My shallow breathing and worrisome heartbeat fell away as I scrambled up to Thorong La.
Success
Thorong Pass is marked by a large stone pile spotted with prayer flags. Commanding mountain views greet visitors from every side. Magnificently, the surrounding mountains appeared to be at eye level or lower. I felt I was on top of the world. I'd reached the highest point of the Annapurna circuit.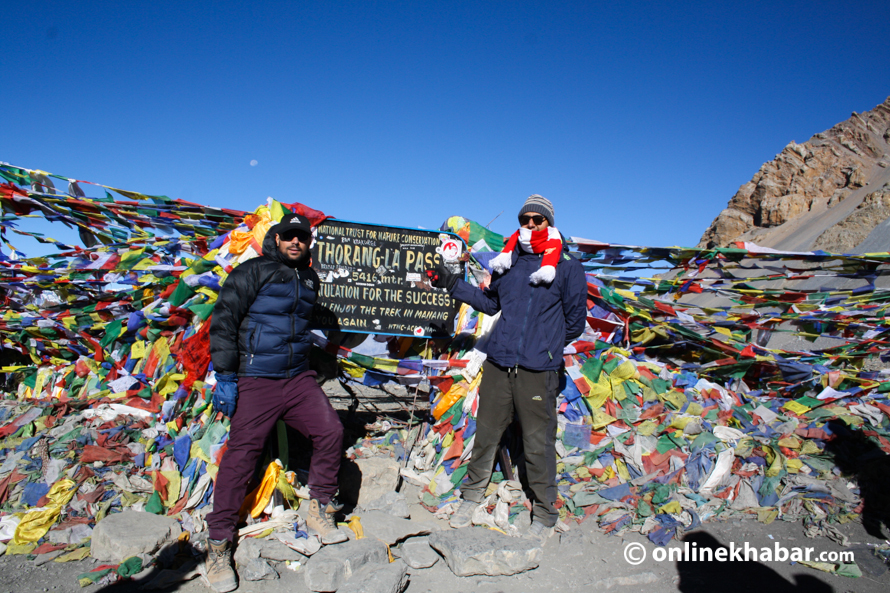 Downhills Killing the Knees
At first, the decent from Thorong La was thrilling. The relief we all felt to have made it over the pass was obvious. I could feel the air growing tangibly thicker with each leap and bound down the mountain. And the prospect of a cold glass of beer at Muknithath was motivational.
The pure hell of descents came into sharp focus after an hour when the cartilage in my knees felt like it was crumbling. The 1,600m descent took its toll. Toward the end, I hobbled down the trail like an old man who just had knee surgery using my walking stick as a cane.
The Other Side
Most tourists who've done the Thorong Pass often trek towards Pokhara but as we were short on time we decided to take a jeep. The road up to Jomsom was quite nice but it started to get a bit crazy and after a 10-hour journey, we reached Pokhara.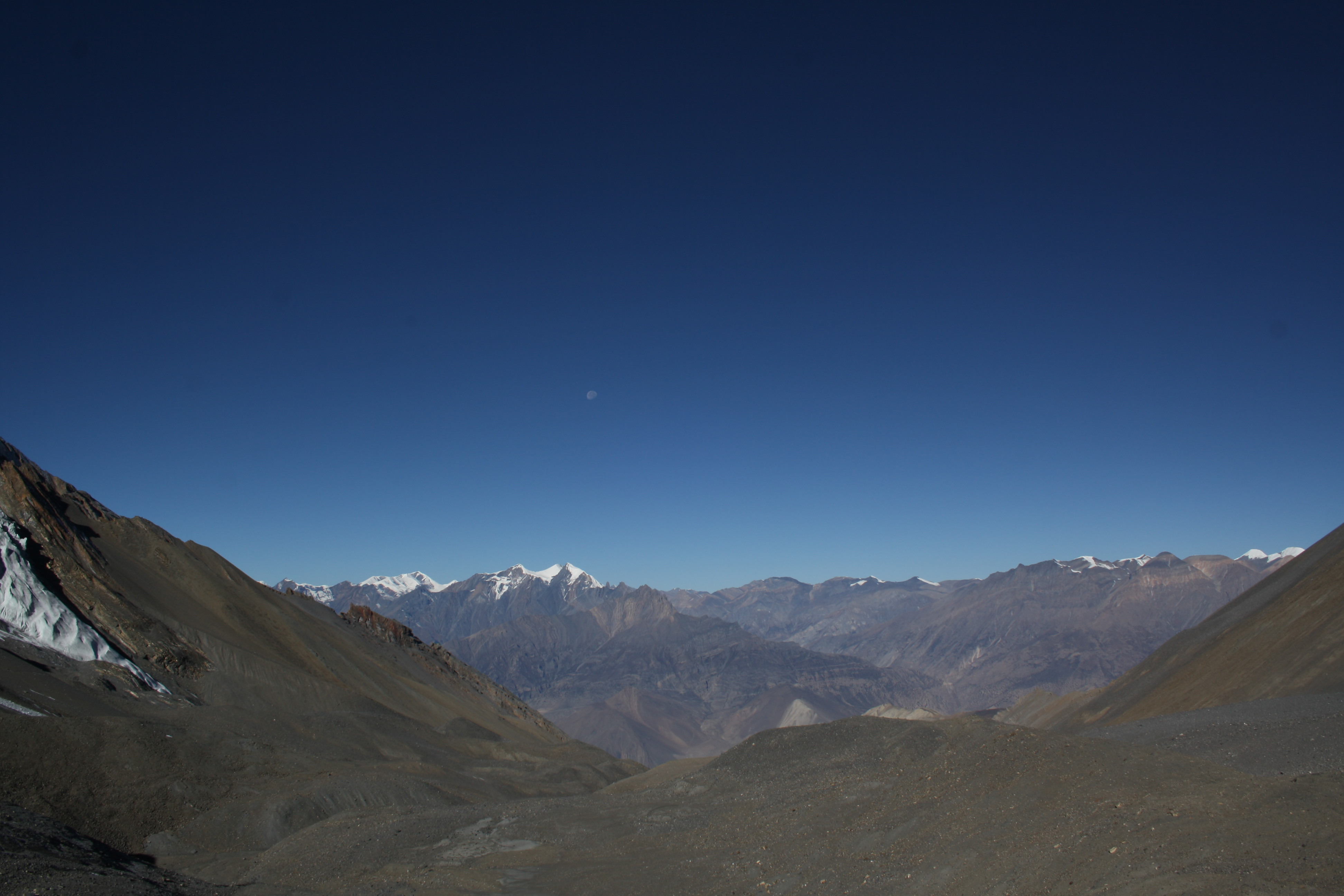 Into the wild
After spending most of my time in Kathmandu, the Annapurna circuit trek was refreshing. I was away from pollution and the hectic city life.
What I felt was the Annapurna circuit trek has everything: culture, natural beauty, welcoming people, physical challenge, and value for money. The Annapurna circuit which is my first real trek was the most fun I've had even though it was physically straining and is probably the highest point of my life.
*Cover Image: Gangapurna Lake and Manang seen from a hill opposite Manang.