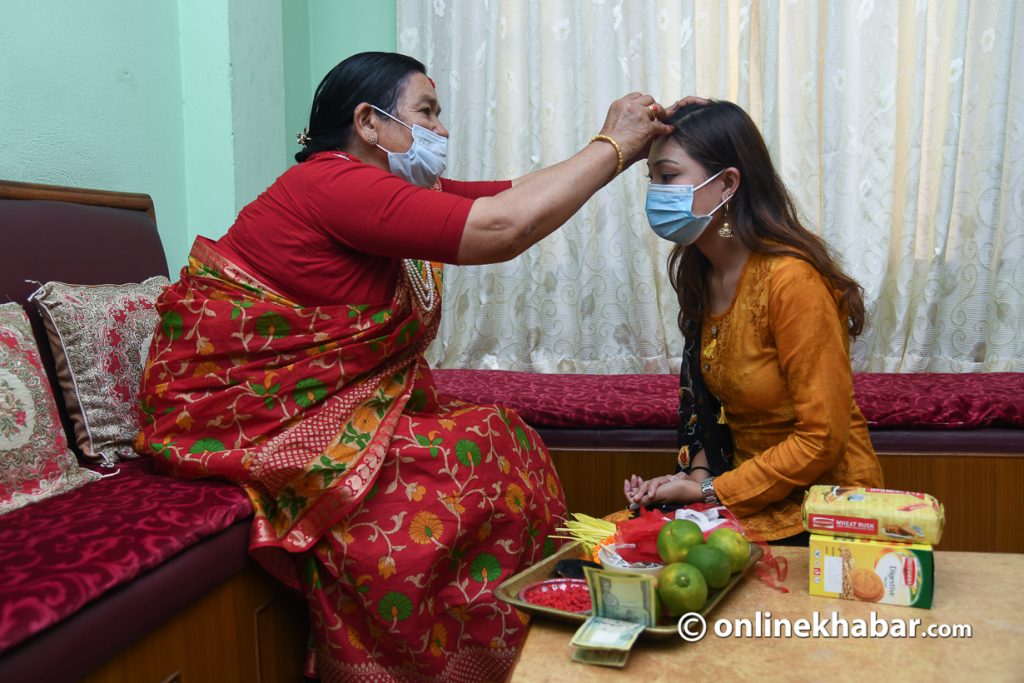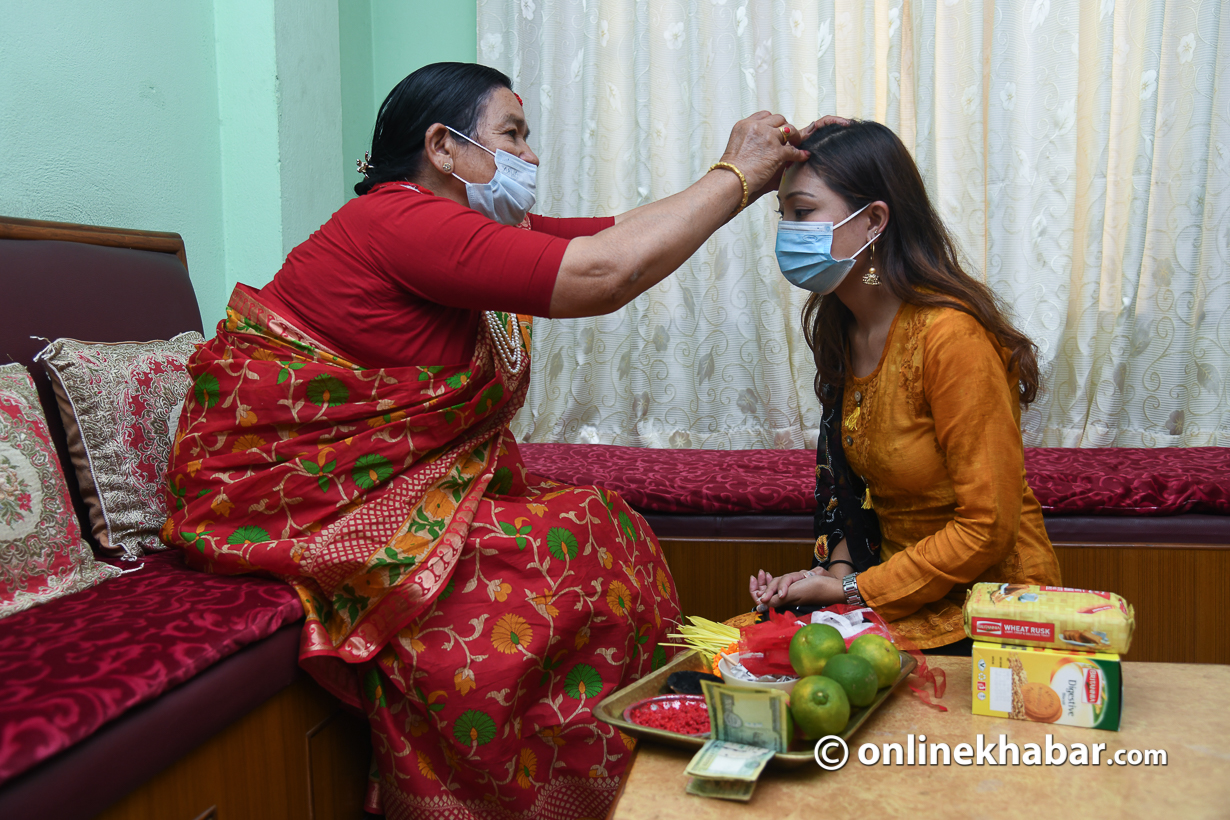 Kathmandu, September 16
Nepal Panchanga Nirnayak Bikas Samiti, the government body authorised to decide dates and times for Hindu festivals to be celebrated in the country, has informed that 11:51 am on October 5 will be the most auspicious time to receive Dashain Tika this year.
Dashain is the 15-day festival celebrated by Hindus of Nepal and they receive Tika, as a symbol of blessings from the seniors, on the 10th day of the festival.
Shree Krishna Adhikari, the chairperson of the committee, says those looking for the auspicious time can receive the Tika at 11:51 am. However, there is no need to stick to that moment only and people can receive Tika and blessings at their convenience, it has been said.
Most Hindus of Nepal continue receiving Tika and blessings from the seniors for the next five days after the main day, also called Vijaya Dashami.
Here are other auspicious times set for various Dashain functions:
Ghatasthapana: 10:23 am on September 26
Flag-changing: 11:11 am on September 27
Phulpati: Evening on October 2
Devi Bisarjan: 10:34 am on October 5
Dashain Tika: 11:51 am on October 15