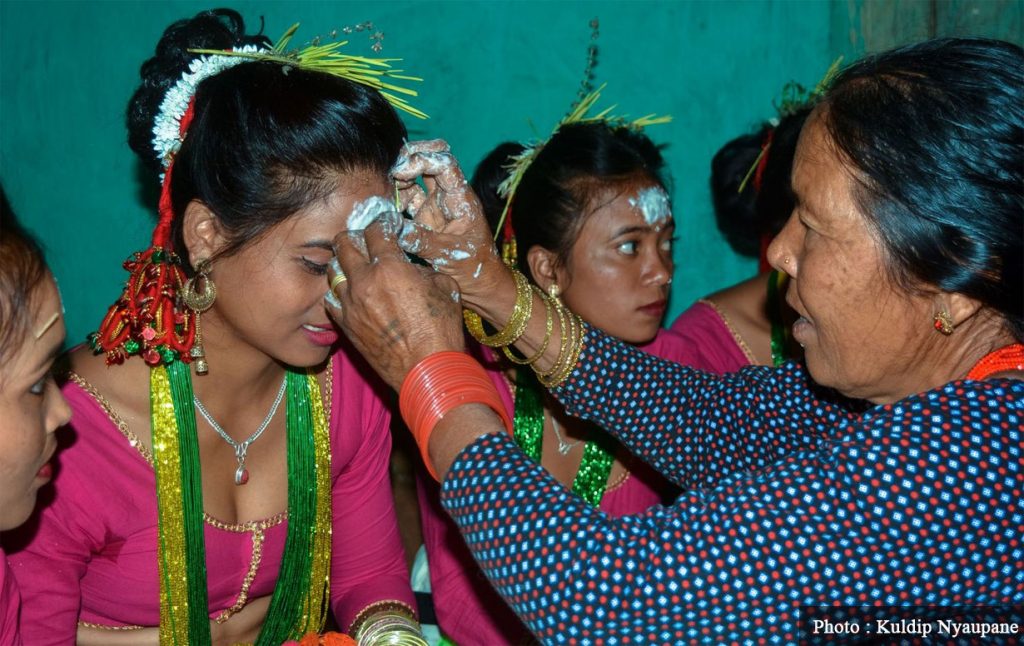 For many, Dashain is synonymous with putting and receiving red tika (uncooked rice grains mixed with curd and vermilion powder) on their foreheads with jamara (barley seedlings) kept behind their ears or on their heads. However, there are many communities that do not receive red tika. They, instead, receive white tika. But, what are those communities? Why do they put white tika?
Let's find out here.
White was everyone's colour in the past
Cultural expert Dr Jagaman Gurung says people from all the castes and creeds used to wear white tika, consisting of rice grains and curd only, in the past. Obviously, the red vermilion power was not available easily in the market, then. It was neither produced in Nepal nor imported from India or elsewhere.
Apparently, even today, vermilion powder is not produced here in a significant amount. Therefore, it is mostly imported from India.
When people started cultivating paddy, when they learned the technique of removing the husk of the rice kernel and began its consumption, they also started the practice of wearing white tika, Gurung describes.
When people started offering rice grains used for meals to gods and goddesses too, it became akshata, meaning something that can never be destroyed. Because rice grants life to people as a great source of food and energy, the term akshata holds truth as it saves life from loss, explains Gurung. Likewise, dahi (curd) is used to make a paste for tika as it is considered a sagun (something that brings good luck).
Then, industrialisation came in
After years, people started the production of vermilion powder and the transportation facility and the market facility became easy. Consequently, people began using vermilion powder in the white tika, hence making it a red one, he adds.
Coming to this date, only Gurung, Magar, Rai, Limbu, and Tharu communities receive white tika on their foreheads, along with jamara. However, there are also some exceptions as some families belonging to these communities also wear red tika. Jagagman Gurung himself follows the red tika culture.
According to Gurung, the Newa community is responsible for popularising the red tika culture. As the traders of different places, they began selling vermilion powder and also using it in tika. Then, this culture was adopted by the Thakuris including Shahs, and Ranas living in the Kathmandu valley. From them, it was imitated by the Brahmins related to royals.
Colours and their meanings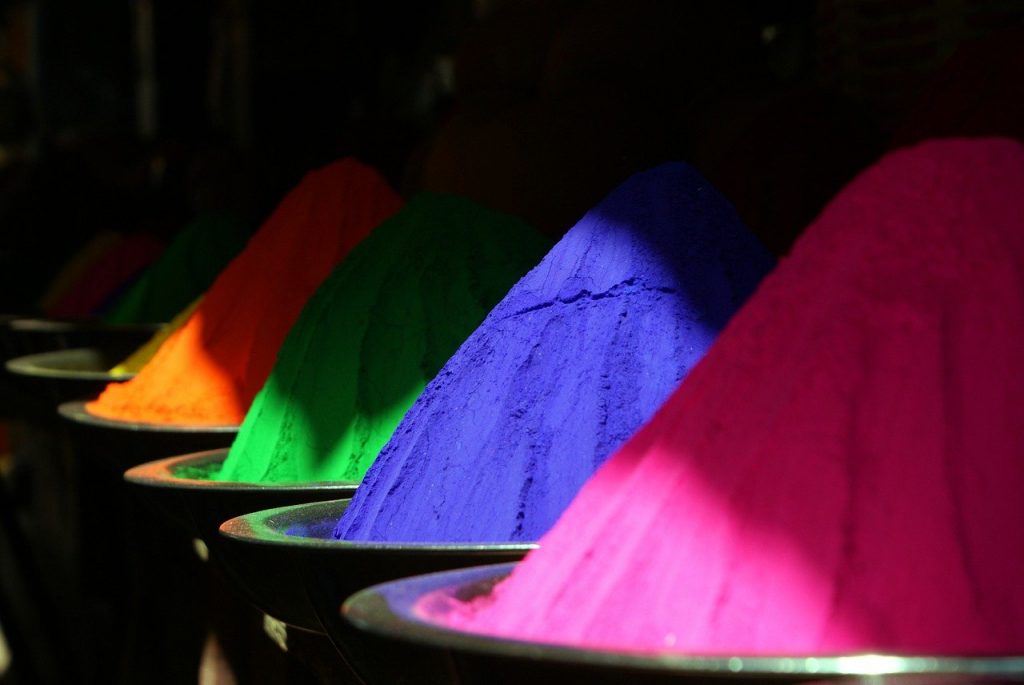 On the other hand, Dr Basudev Krishna Shastri, an expert on Hindu religion and culture, says people receive different types of tika: white, red, yellow, green and black because they mean differently. "For example, white, yellow, black and green are the colours of Goddess Saraswati, Goddess Laxmi, Goddess Kali and nature respectively."
Shastri explains a community that wishes peace, knowledge, holiness, and good feeling puts and receives white tika. Those worshipping Goddess Mahakali, Kali and Kal Bhairav receive black tika. Usually, on the day of Ashtami, a black tika is worn, according to Shastri.
Similarly, the people and communities that ask for valour, might, masculinity and good luck, put/receive red tika. Besides, yellow tika, which resembles spirituality, is usually worn by yogis, gurus and sanyasi, says Shastri.
Adding to this, Gurung informs, "Some Brahmins of Dullu, Dailekh, wear yellow tika, mixing rice grains, dahi and turmeric powder, during Dashain even today."
And, the green tika, which is made by mixing rice grains with the paste of leaves or herbs, is the symbol of creativity and a tribute to nature, says Shastri.