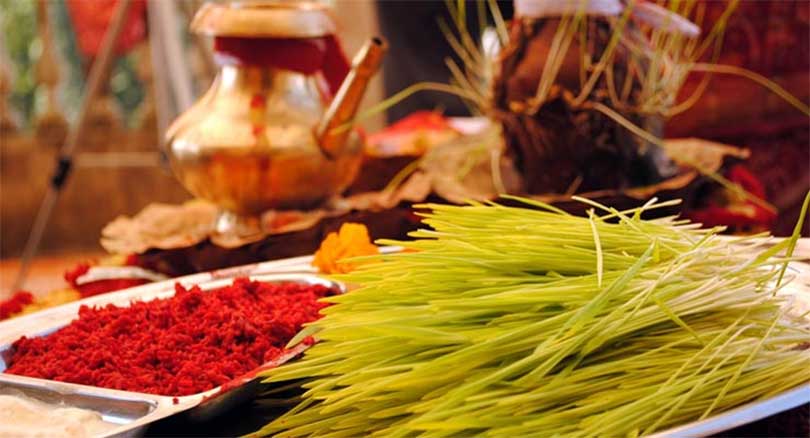 Kathmandu, October 5
The 10th day of the 15-day Badadashain festival, Vijaya Dashami, is being observed across the country on Wednesday.
This day is considered the most important part of the festival, which is the biggest cultural event for Nepalis every year.
Today, on the occasion, people receive red tika (uncooked rice grains mixed with curd and vermilion powder) on their foreheads and jamara (barley seedlings) on their heads from seniors in the family as blessings from Navaradurga, who are considered sources of power.
In many places of the country, people travel to their relatives' places in the next five days, until the full moon day (Kojagrat Purnima) to receive tika, and jamara.
Nepal Panchanga Nirnayak Samiti, the government body responsible for finalising festival dates as per astrological calculations, says the most auspicious time to receive tika and jamara today is 11:51 am.
Meanwhile, state officials such as President Bidya Devi Bhandari, Vice-President Nanda Bahadur Pun, and Prime Minister Sher Bahadur Deuba have extended their Dashain greetings.