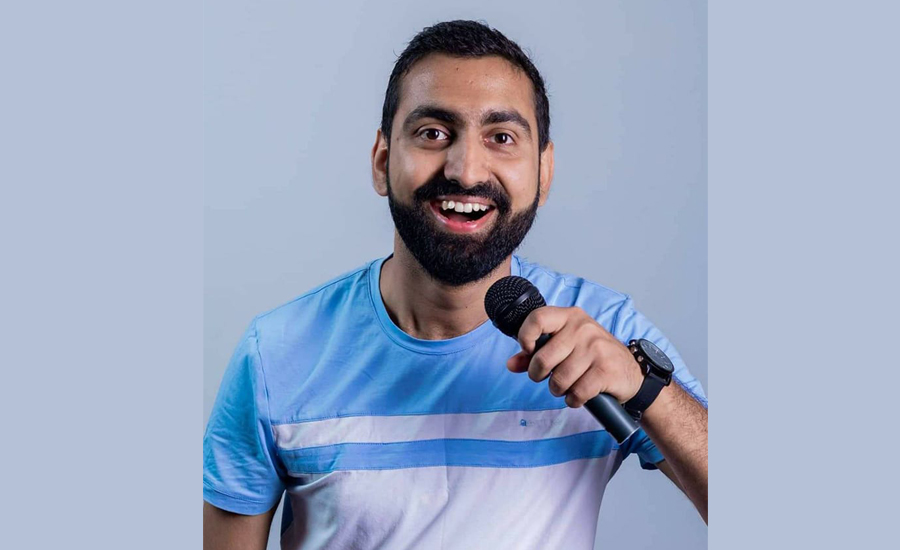 Kathmandu, October 21
The Kathmandu District Court has ordered the release of comedian Apoorwa Kshitiz Singh on bail of Rs 250,000.
District government attorney Achyut Mani Neupane says a single bench of Judge Madhav Prasad Mainali issued the order after a preliminary hearing of the cases filed against him on Thursday.
Singh is facing the charges of hurting the sentiments of the Newa people, native inhabitants of the Kathmandu valley through his performances. Just on Wednesday, the government attorney, based on the police investigation, filed four different cases against him at the Kathmandu District Court.
On Thursday, Kshitiz, who was in police custody, was taken to the court to record his statements, where he said he had the sole purpose of making people laugh during the performance.
Apoorwa Kshitiz Singh was arrested on August 28 after some Newa activists filed a complaint saying one of his performances disrespected their community and culture. After getting under fire on social media, Kshitiz published an apology video, yet the police arrested him and sent him into custody.
While in custody in earlier September, the comedian tested positive for the coronavirus, forcing the police to release him on the condition that he would come back on an agreed date.
Accordingly, he went to the Kathmandu District Police Range office on his own on Monday to get detained again.