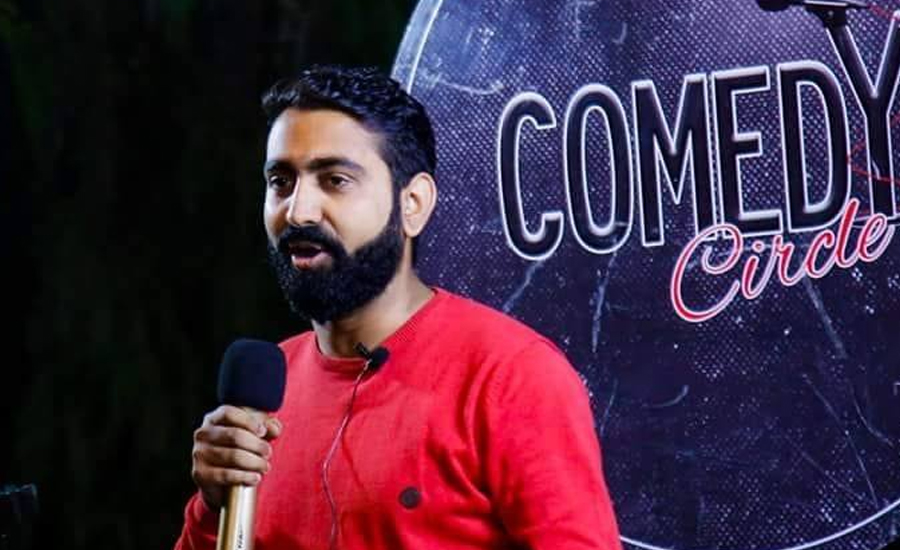 Kathmandu, October 19
Notwithstanding public criticism, Kathmandu police are keeping comedian Apoorwa Kshitiz Singh in custody tonight also.
Kshitiz was arrested on August 28 after some Newa activists filed a complaint saying one of his performances disrespected their community and culture. After getting under fire on social media, Kshitiz published an apology video, yet the police arrested him and sent him into custody.
While in custody in earlier September, the comedian tested positive for the coronavirus, forcing the police to release him on the condition that he would come back on an agreed date.
Accordingly, he went to the Kathmandu District Police Range office on his own on Monday to get detained again.
The move has been protested by the mainstream media and social media users, saying there was no need to detain him as he was ready to cooperate with police in the legal proceeding, but the police say it was their right to detain anyone after a complaint is filed against them and before completing the due investigation.
The police office was expected to complete the investigation and forward the case to the district attorney's office today, thereby paving the way for his release, but it could not do that today.
Apoorwa Kshitiz Singh would be taken to the court tomorrow now, according to SP Dinesh Raj Mainali, the office's spokesperson.