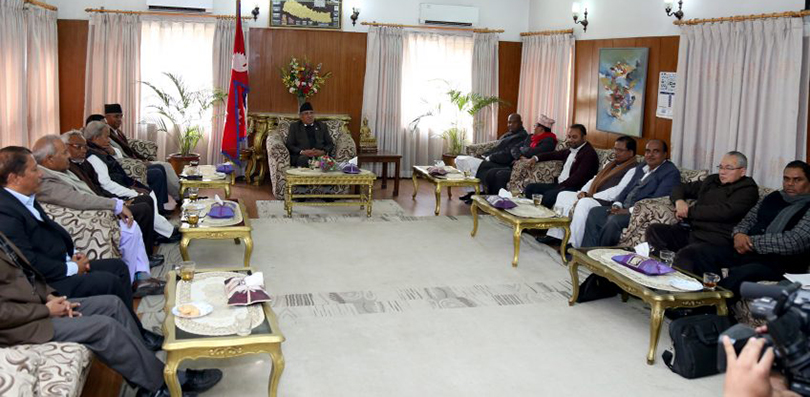 Kathmandu, January 30
Three members of the Prachanda-led ruling alliance — the CPN-Maoist Centre, Nepali Congress and the United Democratic Madheshi Front — are holding discussions at PM's official residence in Baluwatar on Monday.
Prime Minister Prachanda convened the discussions after the UDMF announced a movement accusing the government of not bothering to address its demands.
While political parties are debating whether to amend the Constitution first or conduct elections first, the UDMF has threatened to launch a movement. Nepali Congress President Sher Bahadur Deuba and UDMF leaders Upendra Yadav and Rajendra Mahato, among others, are taking part in the discussions.
UDMF has said its demands will remain unfulfilled even if the Parliament passes the government-sponsored Constitution Amendment proposal. Whereas the main opposition CPN-UML says the government should conduct local level elections even by putting the amendment process on hold.
Prime Minister is of the view that holding elections without addressing UDMF demands is meaningless.
It is learnt that Monday's Parliament meeting will approve some more election-related Bills.