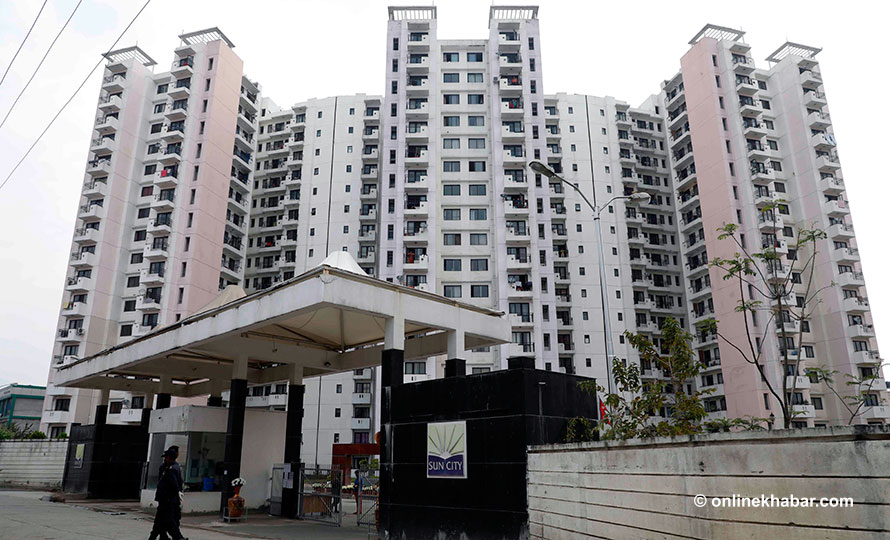 Kathmandu, April 14
The government is testing everyone living on apartments of the Sun City Apartments in Kageshwari Manohara of Kathmandu after two residents there were found to be coronavirus positive.
Around 400 families are living on the apartments there.
The Ministry of Health and Population says the tests have already started. Likewise, the government is also tracing other persons who came into contact with the infected ones since they came to Kathmandu from London around one month ago.
Whereas two persons of the same family tested positive for the virus, another member of the family did not test positive in the polymerase chain reaction test. The third member had also tested positive in the rapid diagnostic test.
Meanwhile, after confirming that they travelled to Kathmandu on a Qatar Airways flight from Doha on March 18, police have also begun tracing other passengers of the flight. An official in the Nepal Police Headquarters says the police will quarantine all 153 of them once they are identified.